<
p>Trying to run a business website can be a challenging endeavor — especially if you don't have too much experience on the matter. There are often so many things to consider that it's easy for most entrepreneurs to feel a little overwhelmed by the whole process. That said, the golden rule of web optimization is to keep things simple and professional. There's no need to get too carried away when developing a website. All you need are a few features that get the job done.
One such feature is using online chatting software to help with customer support. No matter your chosen industry, there'll always come a time when your clients need help. Having an online chat system to help them is mandatory if you focus on customer satisfaction. It's all about having a combination of AI chatbots and live agents to ensure that online users have every opportunity to resolve their issues and answer their questions.
Guide To Setting Up Online Chatting Software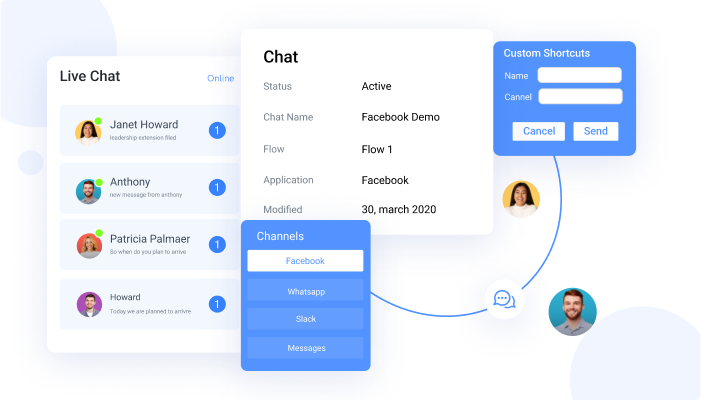 The cool thing about setting up online chatting software is that it'll always be intuitive and easy to do no matter which service you choose. All you have to do is follow the steps based on the instructions provided. In some cases, you'll be setting up a live chat widget, and in others, you'll have help from professionals in getting the job done. So you'll have everything you could possibly need to successfully install your online chatting software, though you might have to choose a few options based on your preferences.
Which App To Choose
Now comes the fun part! We've figured out that online chatting software is crucial — especially when it has to do with the combination of AI and live support. So, it's time to figure out which online chatting software is best for your business. Without a doubt, there is enough clamoring for your attention that it can be a bit confusing to find the best ones of the lot.
Fortunately, we're here to wade through all of the online chatting software to give you the best of the best. There's no point in going for second fiddle after all, especially for newer businesses that can't take too many risks. Instead, it's all about getting things right the first time round to ensure you future-proof every business endeavor.
NinjaChat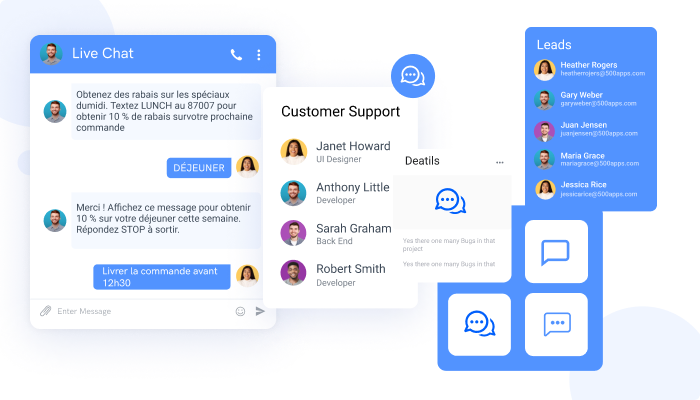 Of the many types of online chatting software available for all sorts of businesses, NinjaChat stands tall and proud as one of the very best in the business — not just when it comes to the wealth of features, but also with how easy everything is to install. In addition, online chatting software prioritizes faster resolutions through various features, and NinjaChat has everything in droves.
It isn't enough to just chat with online support via text only. NinjaChat takes things a step further by adding voice and video chat to the mix, ensuring that every online user can resolve their issue. It's all about improving the chat experience by adding as much customization, convenience, and accessibility to the whole process. NinjaChat also helps businesses record and track conversations to ensure that you can make the necessary improvements when adding features.
As if that wasn't enough, NinjaChat also focuses on aesthetics to ensure that customers are encouraged to give the online chatting software a shot. In addition, it has just about everything you could possibly want out of online chat support, focusing not just on live support but AI as well.
How To Setup NinjaChat
As stated above, the instructions provided by the service give you as much freedom as you need to make significant changes. The reason why NinjaChat achieved so much success is due to how easy everything is to implement. Online chatting software isn't always a simple process, though NinjaChat makes everything look easy. It might still take a bit of research to get the job done, but you'll find that coding in the responses you want is an easy process.
Why Not Give It A Shot?
Online chatting software is practically mandatory in today's digital world, as you'll want to give online users a chance to interact with your company without stress or frustration. With a software platform as reliable as NinjaChat, you won't need anything else!