9 Different Customer Service Tool Types You Should Know
The blog explains how customer service tools help businesses, 9 types of customer service tools and how does NinjaChat help businesses in detail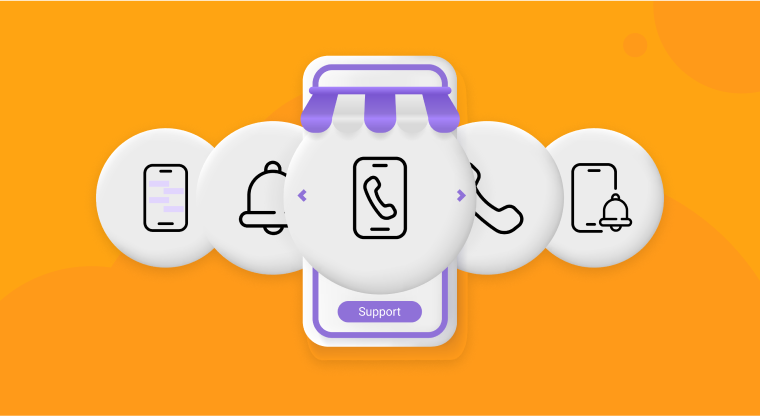 Businesses can employ customer service to support and/or advise customers who utilize their products. The most fundamental function of customer service is to offer a centralized ticketing system where service agents can manage, track, prioritize, and respond to employee and customer requests.
Customer service tool and CRM software are frequently combined to give agents access to contextual data from outside sources, such as a customer's purchase history. This gives the support team context about the customer, their location, and the reason they are communicating, regardless of the channel. In this blog, we will look at the different types of customer service tools essential for your business.
How Does a Customer Service Tool Help Businesses?
Customer service is irreplaceable for companies that want to offer great service that makes the consumer feel valued and respected. Even though it can take more resources to provide outstanding service, if done correctly, you can stand out from the crowd, maintain a good relationship with potential consumers, and persuade current customers to stay loyal to your company. This is especially important because the cost of acquiring a new customer is six times more than the cost of retaining an existing one.
Customer expectations have increased dramatically, and users are looking for proactive services, personalized communication, and multi-channel support experiences. Manually meeting all of these demands is a difficult task. Owning a business requires commitment, tenacity, and enthusiasm. Even if a company possesses all the elements of success, there is no assurance that consumers will identify with the brand.
For this reason, businesses need to employ customer service tactics that can allow them to engage with customers on a deeper level. An otherwise brilliant business idea may also fail if the clients prove to be unsatisfied, unreliable, or uninterested. However, a strong customer service strategy can help firms succeed while their rivals fall behind.
9 Different Types of Customer Service Tools
Here is a list of 9 types of customer service tools for providing overall services to customers.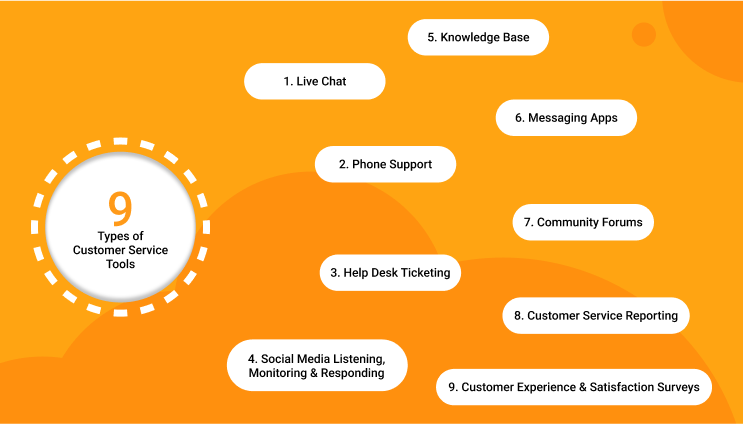 1. Live Chat
Live chat software enables agents to help customers with issues right where they are, on their website or in the mobile app. This gives businesses the ability to proactively engage with customers to resolve their issues before they even arise. For example, an e-commerce company might offer live chat on its checkout page to answer frequently asked questions before a customer abandons their cart. Businesses that use live chat can rely on support 24/7. While the agents are busy engaging with customers, chatbots can take care of customer requests.
2. Phone Support
Telephonic conversation remains an effective way to solve a customer's problem, especially for high-risk issues. Sometimes, it's even more effective than extended email conversations or real-time chat conversations, thanks to the human touch that accompanies a phone call. With features such as call recording, intelligent internal routing, access to complete customer history, and automated ticket creation, call center software allows help desk reps to provide more strategic customer service.
3. Help Desk Ticketing
A help desk ticketing system enables customer care teams to track support requests, automate support workflows, route requests to the appropriate agents, prioritize and organize requests, and collaborate to improve response times and customer service. You can provide the high-quality customer service you desire by investing in the customer service software. People will think of your company as being proactive in handling client problems.
4. Social Media Listening, Monitoring, and Responding
Social media monitoring allows the organization to listen and track what people are saying about their brand, which gives them the ability to respond quickly and gather valuable feedback. When a customer chooses to reach out via social media, they've made a clear choice that this is the best way for them to communicate with the business. Unless organizations have a very fast and reliable social media team, it is impossible and costly to keep track of all social media posts. Social media monitoring can help businesses to identify trends, track competitor activity, understand customer sentiment, and measure the impact of their social media marketing.
Increase your Customer Support Experience with Live Chat Software Sign Up 14 Day Trial
5. Knowledge Base
With a knowledge base and customer portal, support teams can empower customers to take care of their problems. Many customers prefer to work out issues on their own rather than seek help. However, this is only possible if the team has the tools to make knowledge creation and upkeep easy. For example, AI can flag when content is outdated, or a new article topic is needed. Additionally, it can use agents' collective knowledge to automate resolutions for low-touch tickets.
6. Messaging Apps
The proliferation of messaging channels like WhatsApp, Apple Business Chat, and Facebook Messenger has made it easier for people to get in touch. This convenience factor has led to great customer service too. Customer service software apps allow customers to communicate with friends and family over the same messaging channels they use. This is a great advantage because it keeps conversations and context in a centralized location. If the solution to a customer's problem begins with a message and then requires a follow-up phone call, all of this information is logged in the same support request.
7. Community Forums
A successful online community initiative by the organization provides a computerized place where the customers can enter, ask questions and share information about their product and benefit. Organizations frequently lose sight of the idea of promoting conversations among their clients because they are so preoccupied with how they are interacting with the consumers.
Gatherings allow customers the chance to contribute their knowledge about their product or benefit, whether it's an audit, tip, hack, or even just a few lauds. It is always helpful to have additional access points to information and advice from people who are using your service or benefit. A customer feedback forum is a great place to get updates on product features or fixes and to share feedback with other customers.
8. Customer Service Reporting
Organizations may monitor, examine, and keep track of several customer service apps with the aid of reporting tools. Additionally, they ought to consolidate KPIs into a single, dynamic dashboard that can be utilized to assess desired results and follow the bottom line. Getting overwhelmed by data is simple. However, knowing what to track and what to do with it is crucial. This can be simplified with the help of a customer service reporting tool.
9. Customer Experience and Satisfaction Surveys
Experience and customer satisfaction surveys provide quantitative and qualitative information about the business's overall performance, revealing both covert and overt cues. An organization wouldn't exist without its clients, especially in light of rising rivalry amongst competing industries. At times like these, surveys are a fantastic tool for gaining detailed knowledge on how to enhance a given product, service, or procedure. With the help of a QR code maker, businesses can easily generate codes that lead customers to specific resources, such as instructional videos or product manuals, that can help them solve their problems more efficiently.
How Does NinjaChat Help Businesses?
NinjaChat by 500 apps is a live chat application that assists in maintaining communication with clients in real time. It immediately engages with visitors and provides services, including responding to inquiries, resolving issues, and generating leads. The look of the UI Theming is highly customizable, and numerous agents can be created without any HTML or programming knowledge.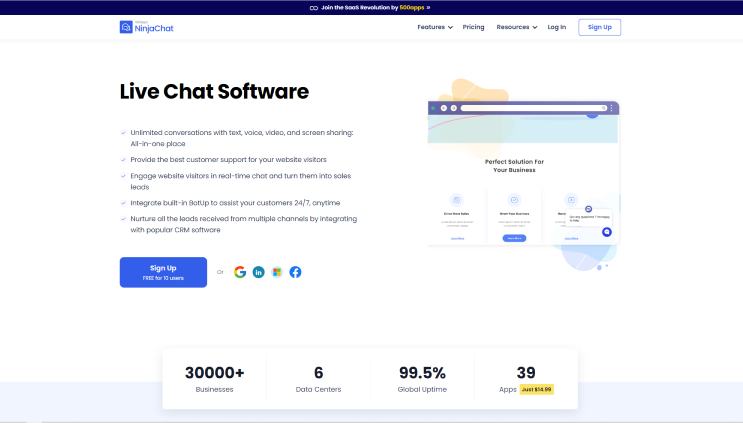 It is a reliable all-around tool for service operations because of its broad range of capabilities and extensive library of integrations. Ninja Chat is an extremely beneficial application for businesses that want to provide their customers with seamless social support experiences. Listed below are some of the key features of NinjaChat.
Manage customer care, enhance marketing initiatives, and generate leads using chatbots that may be customized for your website.

Reduce waiting times and boost productivity by enabling smooth back-and-forth talks with clients using our user-friendly chat transfer function.

Cut down on client wait times, you can manage your agents' status and information and set up a concurrent chat to answer visitors' questions simultaneously.

Integrate live chat with other forms of multichannel communication, such as SMS, Facebook, WhatsApp, and others, to keep website visitors interested.
Summing It Up
Customer loyalty is the consequence of purely customer-focused marketing strategies that solidify relationships with your clients through effective communication. Through online chat and committed support, teams can provide prompt responses, spending less time and effort resolving client issues.
Excellent customer service tool is the secret to business success, regardless of the products and services you offer. If you are looking for good customer service tools for your business, we recommend getting NinjaChat, by 500apps. With its wide range of features that cater to customer support, NinjaChat can help your organization establish a long-lasting relationship with your customers.
What Makes the Best Live Chat Software?
#1
Convert your visitors and provide real-time help from your website
#2
Chat with your customers through text, voice & video support
#3
Get 24/5 chatbot service and automate the frequently asked questions through BotUp
#4
Personalize chat theme to align with your website design
#5
Integrate NinjaChat with built-in helpdesk software, Support.cc
#6
Choose CRM software such as CRM.io to embed your chat activity
#7
Filter reports by date and agent to monitor agent performance
#8
Manage unlimited departments and get access to unlimited chats with no extra charges
#9
Unbelievable pricing - the lowest you will ever find
#10
Everything your business needs - 50 apps, 24/5 support and 99.95% uptime
Join the SaaS Revolution
All-in-One Suite of 50 apps

Unbelievable pricing - $14.99/user

24/5 Chat, Phone and Email Support