Leveraging Best Customer Service Software for a Small Business
Business organizations must have a digital presence to maintain regular customer communication and offer real-time engagement. The software allows real-time communication between business organizations and customers on the website.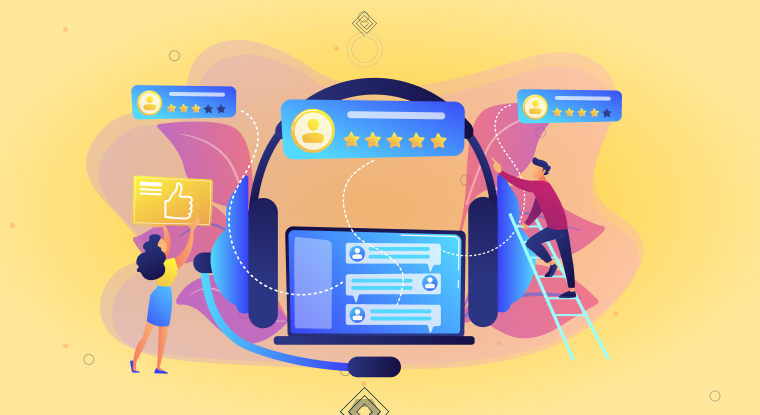 Web chat software helps address support and sales-related queries during the customer journey and solve them within a short period. Studies suggest that 63% of customers who can access live chat service on a website may return to the site. Businesses implementing the chat software can ensure a better website visitor experience and build stronger relationships.
Studies also prove that conversions improve by 12% when businesses add live chat tool to their websites. So, organizations that implement web chat software deliver excellent customer support and witness increased customer satisfaction and retention.
Essential Features of a Best Customer Service Software for Small Businesses
Business organizations can offer multiple services to customers via a modern chat software system. A web chat software is the best place to increase customer satisfaction rates because it allows businesses to engage with customers and website visitors in real-time. The process helps win customer loyalty and boost retention. The modern chat software system offers the following features.
1. Seamless Chat Routing
Customers must have the right people to answer questions to develop a client-centric relationship with businesses. The modern chat system has a routing feature that helps teams prioritize and route incoming chats to the right individuals depending on pre-set conditions and rules. The routing system ensures that the customers get the correct answer and speak to someone who can assist them by transferring the queries to the right team.
2. Canned Response System
Incoming chats can get overwhelming when all customers expect instant responses from web chat software. A few customer queries may be repetitive and exhausting for agents to type. Modern chat software enables canned response or saved replies to overcome such issues. The system allows agents to store replies instead of typing repeated responses.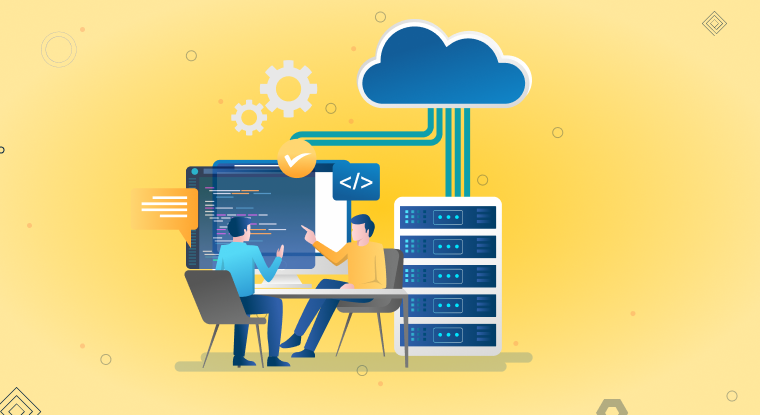 3. Chat Management
The modern chat software system ensures efficient chat management using internal notes, labels, and visitor status. The internal notes help agents to coordinate during work shifts and remember crucial facts about customer conversations. The label systems help agents categorize chats depending on types of queries, regions, customers, etc. Visitor status informs agents who are online at a given time to start a specific conversation.
4. SLA Timer
The live chat system can manage multiple conversations for websites, and they must track the time responses get delivered. The modern chat software system includes a service level agreement (SLA) across every chat to help agents. know how much time they have to reply to customers. The best part about SLA is that it works with the company policy.
5. File Transfer and Attachments
The modern chat software system helps ease the transfer of files between business organizations and customers. The process helps save time for the team members and the clients. The system enables businesses to quickly receive images and documents of customer issues, view receipts, and collect necessary information like registration numbers and serial numbers.
Benefits of Best Customer Service Software for Small Businesses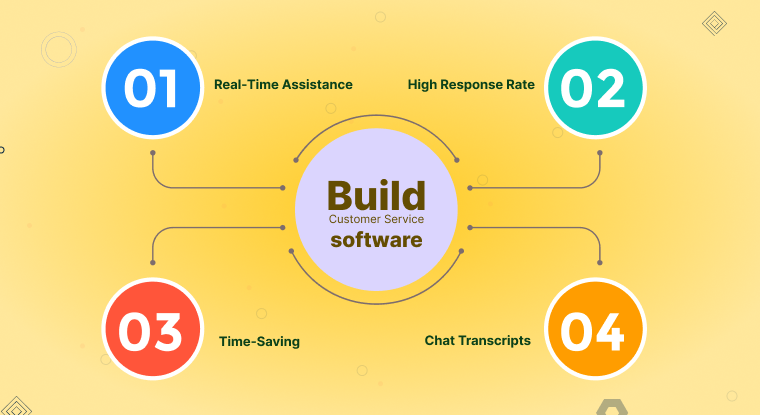 Customers expect quick replies in the digital era of social media and e-commerce systems. Studies suggest that 42% of customers expect a response within 60 minutes. So, a business's customer service app team must be on its toes to attend to the visitors and respond to them. It is where web chat software comes in handy and has multiple benefits.
1. Real-Time Assistance
Web chat software offers an efficient and reliable support portal that helps increase customer retention. The website visitor or customer can reach the correct person using the chat software with a single click. The process helps provide customized solutions within a short period of time.
2. High Response Rate
The best part about web chat software is that it enables business organizations to provide immediate customer assistance. So, online web chat is the most preferred communication mode for businesses and it builds a strong relationship between both parties. Moreover, the software also enables agents to communicate with multiple visitors.
3. Time-Saving
Web chat software enables a higher response rate to save businesses and customers time. The software is a conversational tool that operates 24x7 to address customer queries in real-time. Customers need not wait hours for responses and can get swift replies from agents. The system leads to higher customer satisfaction and increased ROI for businesses.
4. Chat Transcripts
The chat software includes transcripts that help provide a better context and understanding of customer needs and preferences. The customer support team can use the chat transcripts and understand frequently asked questions to improve productivity and train the other team members. The software also includes robust features like conversation history to avoid repetitions and errors.
Revolutionizing Customer Service Explained in Simple Terms
Customer expectations have evolved, and business organizations must know how to meet customer needs. 80% of customers give importance to brand experiences like products and services. So, businesses must ensure efficient customer service to deliver a better experience. Web chat software is the best way to ensure that customers get what they need in real-time. The chat software has a proven customer satisfaction rate over other channels. Here is how the software has revolutionized customer service.
Helps businesses to engage with customers and visitors in real-time with immediate query responses.

Enables live chat support software on checkout pages to reduce cart abandonment.

Helps clarify customer concerns and reduces burnout and order refunds.

Includes FAQ pages to help customers reach out to support teams on time.
Summing It Up
Web chat software enables businesses and customers to interact in real-time and strengthen their relationships. The software ensures that the customers get instant solutions and updates on their queries and issues. If you are looking for efficient software for your business, NinjaChat by 500apps is your answer. NinjaChat enables unlimited conversations from a single platform while alsoprividing instant customer service support for visitors. It helps engage website visitors in real-time chat and turns them into leads. In addition to this, it also helps you nurture leads through multiple business channels.
To learn more, visit the 500apps website today!
What Makes the Best Live Chat Software?
#1
Convert your visitors and provide real-time help from your website
#2
Chat with your customers through text, voice & video support
#3
Get 24/5 chatbot service and automate the frequently asked questions through BotUp
#4
Personalize chat theme to align with your website design
#5
Integrate NinjaChat with built-in helpdesk software, Support.cc
#6
Choose CRM software such as CRM.io to embed your chat activity
#7
Filter reports by date and agent to monitor agent performance
#8
Manage unlimited departments and get access to unlimited chats with no extra charges
#9
Unbelievable pricing - the lowest you will ever find
#10
Everything your business needs - 50 apps, 24/5 support and 99.95% uptime
Join the SaaS Revolution
All-in-One Suite of 50 apps

Unbelievable pricing - $14.99/user

24/5 Chat, Phone and Email Support