Try these 6 Tips to Strengthen Relationship in Customer Service
The article explains importance of building customer relationships and how to build strong customer relationships in customer service in detail.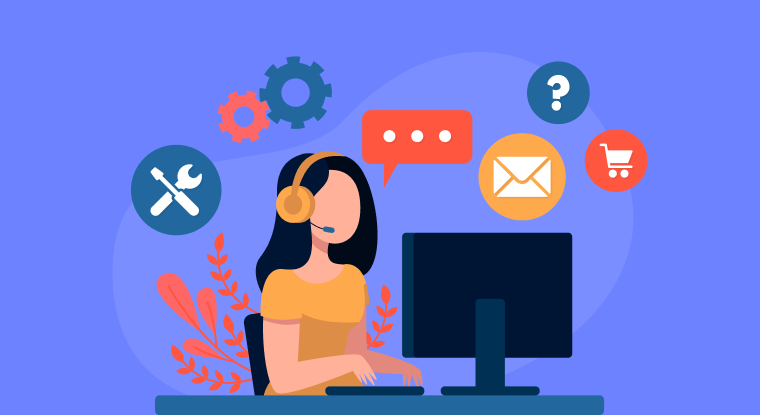 To improve your relationship with customers, you must provide an easy-to-use and easy-to-navigate website interface. There should also be plenty of content to inform buyers about the available options on the website and a portal to input and save their account information for online purchases.
Without a doubt, the Internet has become an integral part of our life and is gaining even more important with time. It helps us find products and services, interact with others, air our opinions publicly and learn more about the world around us. Most people enjoy using the internet to find the best products and services while also having a great time doing it.
Most businesses have now found a way to develop their online presence because it allows them to do more and increase their efficiency in dealing with customers. Today, buyers don't want to be riddled with calls from sales reps, so they want the freedom to go online, check their wants and finalize the transaction.
So how can online businesses improve their relationship with customers via customer service software?
Let's go!
Importance of Building Customer Relationships
Did you know that the long-term success of any organization or business lies in the type and quality of bond that it can build with customers over time? Yes, customers will only purchase from brands and companies to sense a form of connection or bond with their online presence.
In today's digital age, customers constantly evaluate the type of relationship with the brands around them. Therefore, those who fail to focus on building customer relationships could reduce their sales over time. They would gradually find that these customers slowly lose interest in what they offer.
However, regularly impressing customers with effective and personalized tactics can foster a long-term bond and boost the business-customer relationship. Also, focusing on online customer relationships will improve promotional activities and client acquisition efforts. In simpler terms, your ROI would increase as more customers get to know about your business.
On a final note, focusing on customer relationships will ensure the development of brand advocates. As a result, you'll have more people that will readily spread the word about products or services. And studies have revealed that brand advocates have a better chance of convincing more clients to buy.
Now that you're familiar with the importance of building customer relationships, it's time to outline the best ways to improve relationships with customers via your customer service tool.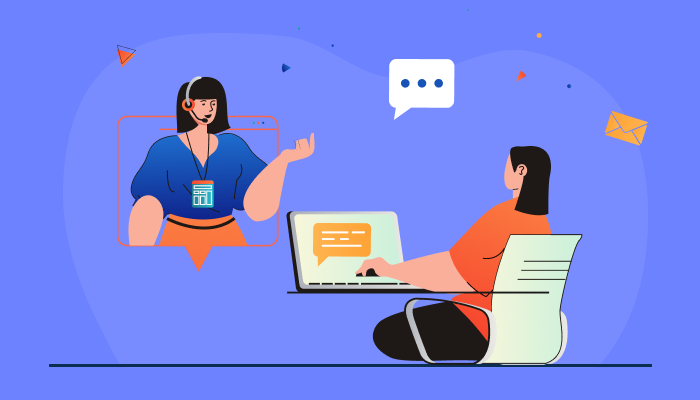 How to Build Strong Customer Relationships in Customer Service?
1. Reduce Customer Effort and Maximise their Overall Experience
When buyers log on to your website, it's vital that you can keep them fixated on the content you have provided for them. Usability plays a significant role in this aspect. It's crucial that your customers can quickly identify what they want to buy, get answers to their questions or finalize their purchase.
To improve your relationship with customers, you must provide an easy-to-use and easy-to-navigate website interface. There should also be plenty of content to inform buyers about the available options on the web chat software and a portal to input and save their account information for online purchases.
However, you need to also keep in mind that most buyers are viewing the content of your websites from a mobile device like a tablet or phone. Therefore, your website must be responsive and mobile-friendly, or you will lose customers. Every aspect of your website, including navigation, account information, accessibility, and content, must be appropriately displayed via a mobile app or website. When your website content and information is readily available to more people, you stand a better chance of developing long-lasting customer relationships. This is the type of positive impact you want to make on them.
2. Offer Various Services Alternatives
When designing content for your website, you need to remember that every customer is different. While some prefer to shop online and pick their favorite products from their convenience, you'll still find customers who wish to rely on customer service representatives to make a successful order. It's crucial that you can strike a balance between customer expectations and offer suitable alternatives for everyone.
Pay attention to your younger audience who prefer researching and closing the deal online through self-service options. These customers like to gain access to everything with just a few simple clicks. A website with self-service options would also feature client-specific prices, account information, reference materials, and so on. In addition, those seeking personal assistance on their purchases will find full-service options on your website. These full-service options require the input of salespeople or customer sales reps to influence buying decisions.
3. Personalize Customer Visit
There's nothing that creates a better impression with online customers like Personalisation. Ensure that you regularly check your customer search and purchase history to find out how to create a personalized service for them. Specialized web analytics will reveal this information and give you insight into buying patterns on your live chat app. Once you're familiar with their favorite products, you can design specific promotions to draw their interest. Personalization lets the customer know that you've taken time to study them and offer them what they would prefer to see. It would quickly endear them to trust you and the services you offer.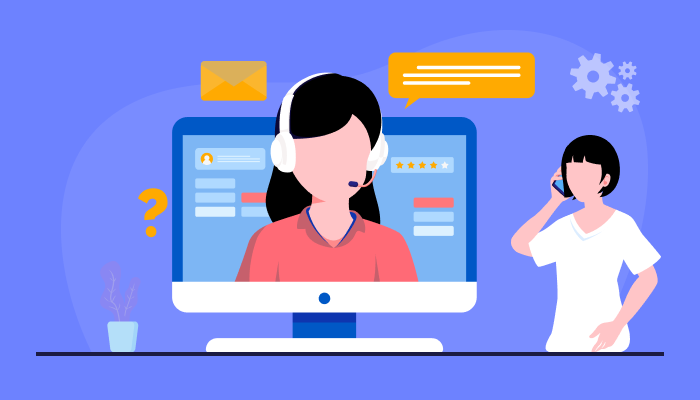 4. Create Loyalty Programs or Products
Everybody likes incentives. Therefore, it's a great idea to design a loyalty program to attract more people to buy from you and improve your relationship with them. Loyalty programs are designed to reward customers for their continuous patronage of your business. First, use targeted promotion and small rewards to convince them to join the loyalty program. Then, use the program to offer numerous benefits depending on their activity on your website.
5. Engage with Customers on Social Media
Today, most customers want to feel like a part of your brand. They want to feel like they are communicating with someone who understands their deepest desires and demands. As a result, social media interaction has become crucial. However, don't just create a social media profile because others are doing so. Instead, it would help if you used your social media presence to engage customers and provide them with updates and news about your service. By maintaining constant conversations on social media, you show your customers that you are responsive and interested in their feedback.
6. Learn from Customers
As you interact with customers and analyze their conversation history, you will gain vital information about their needs, tastes, and preferences. Then, make sure that you use all of the knowledge you have gained to improve the quality and quantity of your customer service. By paying attention to your customers' needs, you'll be able to maintain a good relationship with them and grow your business.
Conclusion
We're at the end of this piece. You're aware of the importance of maintaining a good customer relationship. Read the article above if you're looking for effective tips to help you build and maintain that relationship. These tips will work like magic and attract more clients to patronize or book your services.
What Makes the Best Live Chat Software?
#1
Convert your visitors and provide real-time help from your website
#2
Chat with your customers through text, voice & video support
#3
Get 24/5 chatbot service and automate the frequently asked questions through BotUp
#4
Personalize chat theme to align with your website design
#5
Integrate NinjaChat with built-in helpdesk software, Support.cc
#6
Choose CRM software such as CRM.io to embed your chat activity
#7
Filter reports by date and agent to monitor agent performance
#8
Manage unlimited departments and get access to unlimited chats with no extra charges
#9
Unbelievable pricing - the lowest you will ever find
#10
Everything your business needs - 50 apps, 24/5 support and 99.95% uptime
Join the SaaS Revolution
All-in-One Suite of 50 apps

Unbelievable pricing - $14.99/user

24/5 Chat, Phone and Email Support