10 Reasons Why Live Chat System on a Website is Important for Business
The article explains how live chat is beneficial for customer service and 10 reasons why live chat on a website is an important in detail.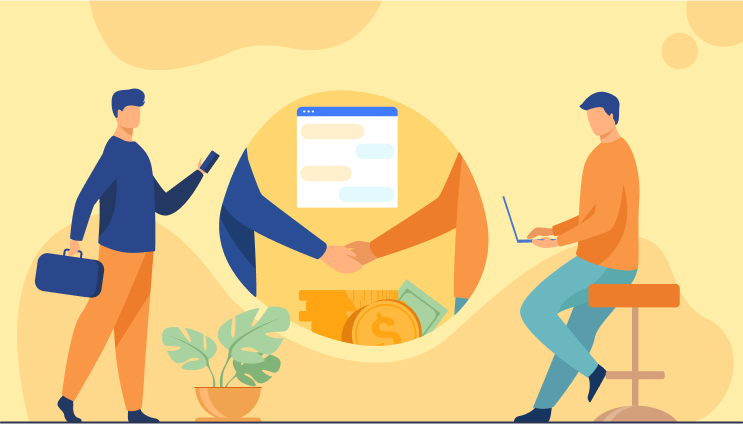 Customer service refers to plans and activities that a business executes to interact better with its customers. A business as an entity must develop a good relationship with customers, especially in this new age where online reviews can make or mar any organization. Quality customer service cannot be overemphasized, and it is expedient that businesses ensure that they maintain a good relationship with the customers.
In business, customers take preeminence and should be treated as such, because as it is commonly said, "the customer is always right." An organization or business has its target audience, and they are called "customers." Advertising, planning, and marketing are corporate shots intended to target customers.
Sometimes they work; however, the ability to keep a customer is based on the quality of the product and the efficiency of web chat software. Hence, upon the failure of a business to keep its customers in mind, especially concerning its marketing strategy, failure is inevitable, and success becomes an unattainable goal.
Customer service does not end even after an item has been purchased, as the true goal is to ensure that one-time patronage metamorphosizes into frequent patronage, and that returning customers refer to new ones, not just because the product is great, but because the customer service is superb.
How is Website Live Chat System Beneficial for Customer Service?
When it comes to customer service, businesses need to make sure that the customer feels appreciated. Hence, in a situation where a customer encounters a problem with the product or where the customer needs help with using or understanding the product in general, it is important that they can reach out to customer service support quickly and effectively.
Live chat could be an effective and quick method employed by customers to have conversations in real time with an agent. Having to call a customer care line and being placed on hold for several minutes can be both stressful for the customer and counterproductive for the business, as an agent on a call cannot attend to multiple customers at once.
Thus, a customer live support chat option is important and cannot be overemphasized. In order to make the customer more comfortable, the live chat software interface should be easy to use and incorporated into the business app or website. When done properly, customers will know exactly where to go when they experience problems.
Furthermore, through the live chat, customers can reach an agent and have their needs or queries attended to. The smoother the experience, the more likely it is for the customer to talk about it to another potential customer. Thus, good products, professional customer service, and an efficient marketing strategy will culminate in a sales boost and concurrent profits, which is the goal of any business.
10 Reasons Why Live Chat on a Website is Important
A business that wants the best for its customers would think of their needs and how to respond to those needs effectively. Such a business considers ways to make the customer service experience as smooth as possible without any hitches. Having a website is one of the fastest ways for a customer or a potential customer to reach your products and/or service.
It should be a click-and-go situation, as the customer waits for the product to be delivered. However, what happens when there is a hitch in the ordering process or a mistake in the delivery? Whom does the customer get in touch with, and how does the customer go about it that would not cause any hassles? The live chat-support channel should be incorporated into the website, and here are a few reasons why it is important to do so: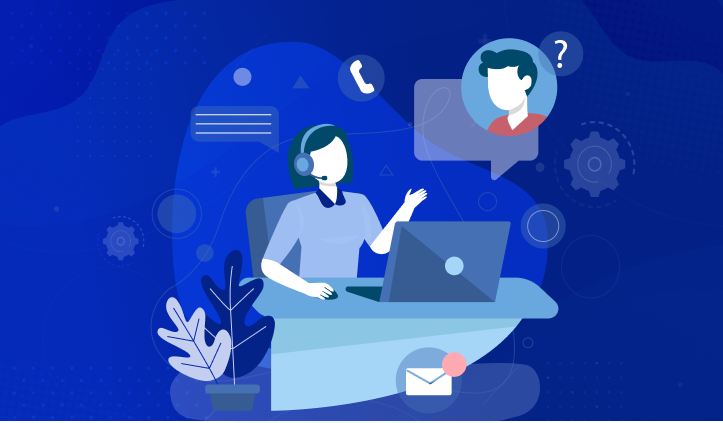 1. Fast and Easy Access
Once there is a problem, and there is an urgent need for the customer to speak to an agent, the live chat system on the website allows the customer to do so, especially when the conversation is in real-time. The customer doesn't have to wait for hours for a response to their needs.
2. It Helps to Monitor a Customer/Visitor's Behavior
As customers or visitors through the website and interact with the live chat, helpful data that can help the business understand the customer's needs are being collected.
3. Increase in Sales and Conversions
As an agent walks the customer through their various choices with the live chat, it gives the customer some level of confidence that they are making a good decision to purchase from the website and brand. After their amazing experience, the customer would most likely recommend the business to another individual.
Enhance your Customer Support Experience with Live Chat Software Sign Up 14 Day Trial
4. Increases the Credibility of the Business
The live chat enables the customer to interact and converse with an agent and have them respond quickly. A business that incorporates this in their website makes it easy for the customer and puts their mind at ease as they know that their problem would be resolved in no time. Customers would be satisfied when they feel that they are a priority and, as a result, would make the business even more credible.
5. Allows for Competitive Advantage
Any customer would choose or prefer a business that makes them a priority, and through live chat, interaction with the customers makes them know that their concerns will be addressed, which gives the business an edge over competitors that haven't incorporated this system into their business.
6. Improves Relationships with Customers
It allows the customers to feel a connection to the business, especially as they browse through the website. A customer who is pleased with your service and interaction will consider making a purchase and even refer others.
7. Gives the Customer a Choice
Instead of the customer having to hold for hours on the phone speaking with customer care and reaching no resolution, the customer has the choice of conversing with an agent on the website. This is very helpful and appeals to a lot of individuals who dislike phone conversations.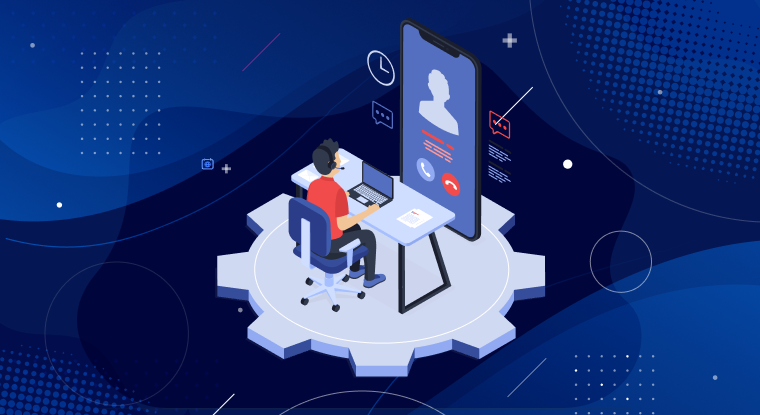 8. Live Chat Support Builds Trust
A customer knowing that even if they encounter a problem, they can reach out to an agent through the live chat on the website and have it handled should be the level of trust that businesses should strive to build with their customers.
9. It Expands Market Reach
This is another great reason for a business to incorporate the live-chat-support system into their business, as with it, customers can have an amazing experience that would lead them to refer other persons to make a purchase.
10. Helps to Discover a Customer's need or issue
Unlike having to call customer service through the phone, which usually leads to a lot of back and forth and not even remembering to keep track of the conversation history, the live chat helps to gather reports on similar issues or complaints that customers might be experiencing and see that it is resolved.
Conclusion
Businesses that incorporate the live chat support software will invariably help their customers and eventually their business a great deal by listening to the customers and creating a means through which they can reach out to an agent and air their grievances, what would normally feel like a transaction becomes related.
A happy customer is a returning customer, which is why it is quite important that businesses listen to their customers and attend to their needs because, as we said before, the customer is always right!
What Makes the Best Live Chat Software?
#1
Convert your visitors and provide real-time help from your website
#2
Chat with your customers through text, voice & video support
#3
Get 24/5 chatbot service and automate the frequently asked questions through BotUp
#4
Personalize chat theme to align with your website design
#5
Integrate NinjaChat with built-in helpdesk software, Support.cc
#6
Choose CRM software such as CRM.io to embed your chat activity
#7
Filter reports by date and agent to monitor agent performance
#8
Manage unlimited departments and get access to unlimited chats with no extra charges
#9
Unbelievable pricing - the lowest you will ever find
#10
Everything your business needs - 50 apps, 24/5 support and 99.95% uptime
Join the SaaS Revolution
All-in-One Suite of 50 apps

Unbelievable pricing - $14.99/user

24/5 Chat, Phone and Email Support