Which Live Chat Software is the Best?
The article explains what live chat software is and why we use live chat software with features of NinjChat in detail.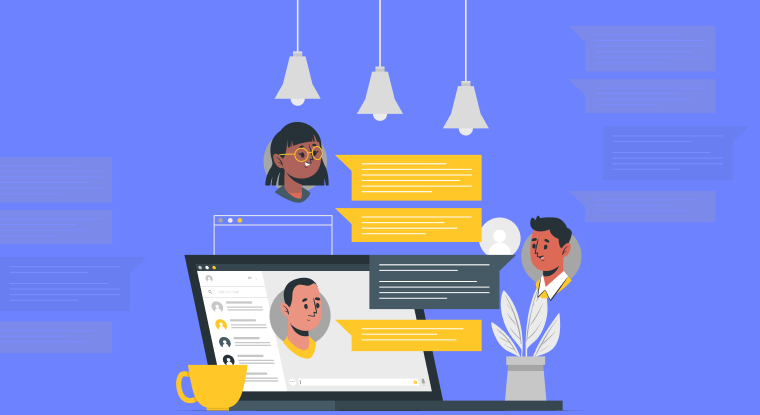 Customer service employees can connect with several consumers at the same time using live chat software. With the help of self-service tools and automated workflows, customers may quickly address a variety of easy problems.
Providing high-quality customer support has become crucial to the success of any company or business. Customers no longer identify with sales alone. They are the best and cheapest mode of spreading your business. If you have a business website, providing excellent customer support will invariably foster your relationship with your consumers and help you enhance your business.
When it comes to providing customer support, one of the challenges that a consumer faces in online shopping is getting disconnected from a live person who can solve their queries promptly and precisely. Organizations can easily overcome such a problem by offering web chat software. This will help a customer receive immediate assistance and enjoy an engaging experience.
What is Live Chat Software?
You will notice that many online businesses use a live-chat-support system to solve customer queries. But how do they do it, and what kind of software do they use? To put matters in simple words, live chat is a technology that empowers businesses to provide prompt messaging platforms to their customers.
With the help of a live chat system, the customer support team of a business can easily communicate with customers and prospective buyers. Such software allows customer care representatives to carry out asynchronous and real-time discussions through the business website. Such discussions may also take place on various social media channels, business apps, or via text messages.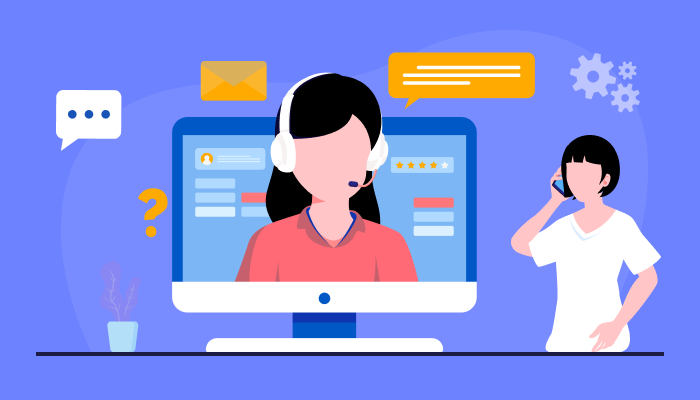 Why Use Live Chat Software?
Using live chat software lets you interact with your consumers where they feel most comfortable discussing their woes with a business. Many satisfied customers may also do further business with you by buying more products and services. However, using live chat software is more than mere customer preferences. There are also other benefits and uses of such software.
A live chat software enables customer care representatives to interact with multiple customers simultaneously.

Customers can quickly solve numerous simple problems with the help of self-service options and automated workflows. Such issues include checking balance or status, changing or tracking an order, etc.

Chatting with a live person gives the feel of discussing matters with a friend or family member.
NinjaChat – All-in-one Live Chat Software
There are several options for choosing a suitable live chat software for your business. First, however, you need to ensure that the software you choose fulfils your business requirements and meets your customer expectations. One of the best live chat tools is the NinjaChat software in such matters. It is designed to help you enhance customer retention.
NinjaChat provides faster solutions to consumer problems and transforms the customer support experience. You may opt to do multiple things with this software, such as chatbot software, and UI themes, to name a few.
Features of NinjaChat
NinjaChat allows your customers to connect with multiple departments to enjoy faster resolution. In addition, it comes with several features that make it an all-in-one live chat software. Some of these features are discussed below.
1. Customization
The NinjaChat software comes with a built-in customize feature. It helps you customize your live chats for enhanced engagement. You can create a chat widget within minutes, and it also allows you to customize the chats for your business website that will match your business.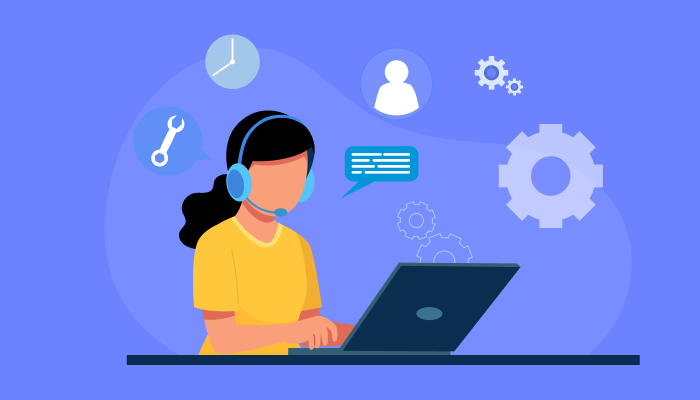 2. Chat Transcript
Many customers wish to receive the chat discussions with a customer care representative in written form for future reference. You can fulfil their wish with the help of the conversation history feature. You can send your chat history to your customers as a record of your valuable discussion. It works as a vital record of every single detail of your customer's interactions with a customer care agent. This also helps you understand the behaviour of your users.
This feature helps set up chat history to help you track chat history. This lets you get informed, save your time, and stay ahead. You can easily follow conversations, save valuable texts, and analyze to help your customers receive prompt solutions.
3. File Sharing
This feature of the NinjaChat software allows you to share and transfer essential files on the internet safely and securely. You may share your files across numerous devices with a single tap. You also have the privilege of storing the files in the cloud and accessing them with the file-sharing feature on any device.
All you need to do is create an account, and you will gain access to the most trusted and secure file-sharing site. There is nothing to worry about, as your files will be securely protected. In addition, there is no limit to the number of files that you can share, the number of users, and the size of the files.
4. Live Chat
With the help of this feature, you can chat with your customers in real-time. As a result, you can connect with a robust customer support platform that offers a quick response to your messages and boosts sales. Moreover, you can connect with your consumers without worrying about any interruption to the live chat. In other words, it offers a smooth experience with the best live chat software.
Thanks to the smooth flow of the live chat, you can let your online customers complete their lead forms and connect faster to close a deal. In addition, you will be able to offer fast resolutions and interact with your consumers better and faster. In other words, it is a hassle-free way of connecting with users using any device.
Any business will not like the idea of their customers leaving them. This is why keeping users happy has become a serious matter. After all, when consumers are so glad, it will result in better business and improved sales. Thus, live chat is one of the fastest and most convenient ways to provide solutions to your customers and keep them satisfied.
What Makes the Best Live Chat Software?
#1
Convert your visitors and provide real-time help from your website
#2
Chat with your customers through text, voice & video support
#3
Get 24/5 chatbot service and automate the frequently asked questions through BotUp
#4
Personalize chat theme to align with your website design
#5
Integrate NinjaChat with built-in helpdesk software, Support.cc
#6
Choose CRM software such as CRM.io to embed your chat activity
#7
Filter reports by date and agent to monitor agent performance
#8
Manage unlimited departments and get access to unlimited chats with no extra charges
#9
Unbelievable pricing - the lowest you will ever find
#10
Everything your business needs - 50 apps, 24/5 support and 99.95% uptime
Join the SaaS Revolution
All-in-One Suite of 50 apps

Unbelievable pricing - $14.99/user

24/5 Chat, Phone and Email Support