10 Reasons Why You Need Online Live Chat On Your Website
Most people are looking for friendly faces when trying online products, and one of the best ways to show them you care is through online live chat.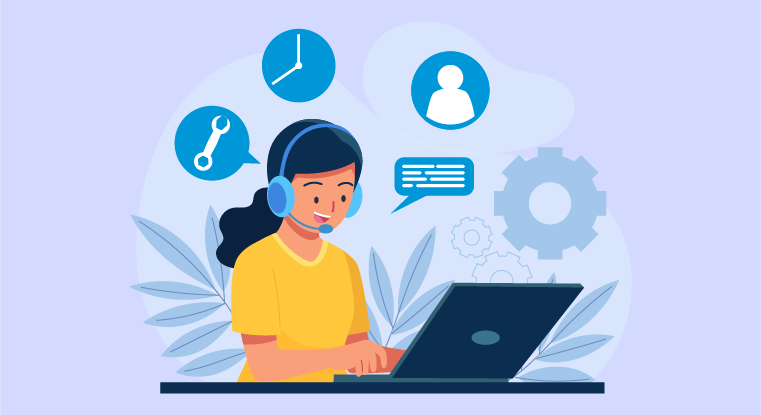 It's understandable to be confused about how best to engage potential customers when it comes to web design. Typically, adopting the minimalist approach yields the best results, but that doesn't mean you can slouch when it comes to the features.
For example, live chat is often something that business owners consider when it comes to web design features, but they often need convincing to apply. That said, there are plenty of reasons why website live chat is a fantastic idea - here are ten for those still on the fence!
You Need Online Live Chat On Your Website, Here's Why: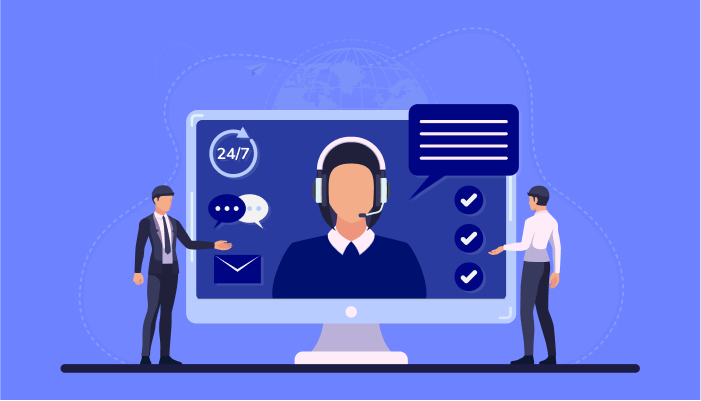 Online Users Appreciate Live Chat
First and foremost, it's challenging for businesses to convert online users into paying customers when they only have automated and canned responses to deal with through the chat function. But most online users appreciate live chat support as it lets them know that your business cares enough to give them as much focus as you can.
There's a reason why the faceless conglomerate stereotype is so unpopular. Most people are looking for friendly faces when trying online products, and one of the best ways to show them you care is through online chat.
It Helps To Reduce Website Clutter
One of the biggest advantages of online chat software is that it can help streamline many of the processes in your website. For example, you can have a frequently asked questions (FAQ) area of your site to help people who might have questions, but it might not have the answers to all their questions.
Online chat software can help reduce clutter by giving online visitors an easy way to answer their questions. They won't have to look around for answers, and you get to experience a higher conversion rate as a result. After all, online users can appreciate a business that respects their time, and the use of live chat is one of the most efficient ways to get the job done.
Features You Can Utilize
Provided you do your research, the use of live chat software allows you to customize the live chat experience for your online users. For example, services such as ninjachat.com offer all manner of features, including a unlimited deparments, sharing files, chat history, and much more. It's an excellent way to ensure that you make the most out of your opportunities without taking any risks.
The best part? Live chat software is quite affordable, allowing even the most inexperienced business owners to give it a try. While it will still require training and effort to get used to living chat, what you get in return is a system that online users enjoy - and a means to boost the popularity of your business.
Better Customer Engagement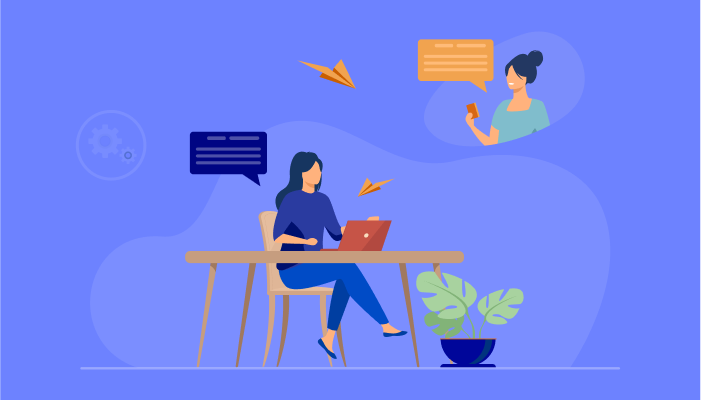 Considering that most businesses are looking to keep their visitors as engaged as possible, it's no wonder why online chat software is such a popular feature for general web design. Unfortunately, no one wants to speak with automated chat, which means people will be more than likely to avoid it - even if they have questions about your products and services.
Going for live chat ensures that people are encouraged to interact with your site, allowing you to make the most out of your opportunities in the process.
Better For Smartphone Users
The mobile industry is one of the most crucial aspects of web design, as most people are content to surf the web through their phones. Adding a live chat feature to your website allows them to call customer support, adding an extra layer of convenience and accessibility to your website. It might not seem like a big deal, but it's often the little things that tend to add up.
Live Chat Can Help With Productivity
As stated above, live chat software has plenty of features that can help a customer support team satisfy online users. When your team gets the hang of the many features often present in live chat software, productivity and efficiency start to grow.
Get Above The Competition
What makes your website any better than that of your competitors? Typically, adopting a professional and straightforward approach is the best way to get the job done, but you can bet that all of your competitors are thinking the same thing.
You can end up outpacing the competition by going for live chat over the typical automated chat system. Not only does it make it easier for people to support your website, but it can help you gather relevant data over time.
Another reason why it can help you outpace your competition because your agents eventually establish rapport with online users, which means they will be more likely to give chat support a shot if they have any questions. A friendly relationship with your target demographic is one of the best ways to experience success as an ambitious entrepreneur.
Less Repetition
One of the things that tend to frustrate online users the most is that they have to repeat themselves repeatedly when trying to get customer support. It's not easy to work with an automated chat system that can get things right the first time, which is precisely where live chat comes in. Having someone taking down notes and getting the necessary data is crucial for any business the first time around. Repetition is often the reason why most people dislike going through chat support. Fortunately, you can avoid all of it by going for Website Live Chat.
For example, live chat support offers the chance to share screenshots or offer links to help online users with their problems further. However, keep in mind that there will be people with disabilities that might make it more challenging for them to understand and handle specific tasks easily. Such is the reason why accessibility is crucial and why live chat is the superior choice.
24/7 Support
While it might take more work than the automated chat process to go for 24/7 support, there is a significant difference in quality between the two. No one wants to have to deal with AI chat support, even if they might always be available. On the other hand, having online chat software support ready at all times will give you an edge over the competition as it shows that your business is willing to go the extra mile for its customers.
Boost Your Conversions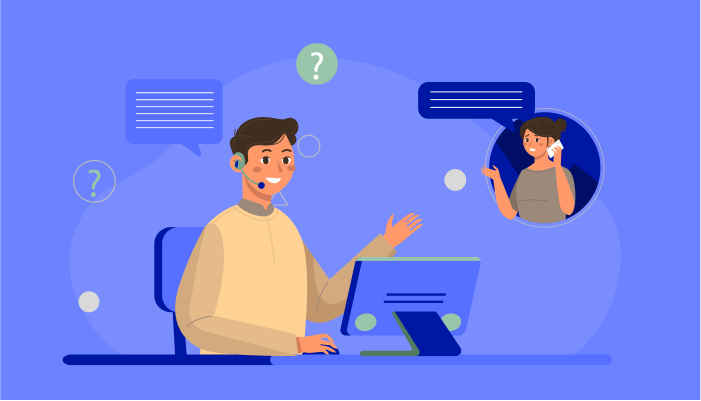 It might seem strange to think that online chat software is the easier choice to make compared to automated chat - especially when the latter has software that allows you to integrate it to your website with barely any effort at all. However, live chat is easy in the sense that it allows you to be more creative when it comes to how you tackle problems.
Live chat is easier as it can help fix the problems of your online visitors much quicker, and they'll be more likely to make a purchase. In addition, it can help with your conversion rate, and you don't have to put too much effort into getting the job done.
Conclusion
For those who are having trouble figuring out whether live chat is the best route to take, the reasons above are hopefully enough to convince you to give live chat software a try. When it comes to web design, it's all about focusing on the features that matter instead of littering your website with a whole bunch of features that few online visitors will ever use.
Live chat support allows you to convert curious online users into paying customers at the end of the day.
ALL-IN-ONE Suite of apps to enhance your team's productivity