Best Online Live Chat Software for Small Businesses
In this blog, you will learn what online live chat software is, the benefits it offers to small businesses and explore the best online live chat software available in the market.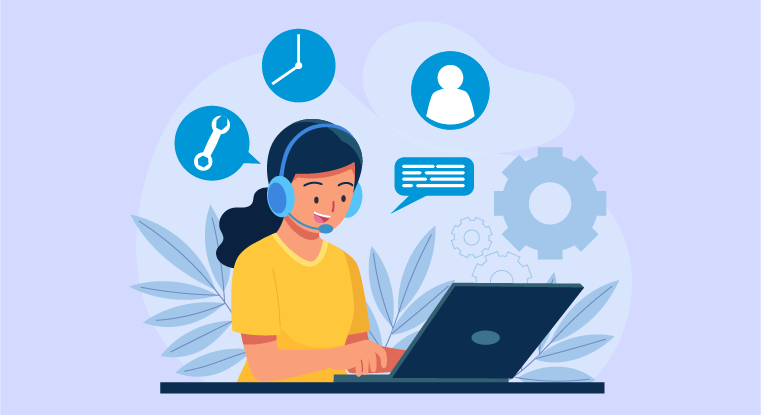 Introduction to Online Live Chat
A lead and a company's customer care representative can communicate more effectively thanks to an online live chat tool. It assists in resolving issues and providing answers to clients' queries. Every time a user accesses a website or clicks on a certain widget, an online live chat window automatically opens.
Features to Look for in Online Live Chat Software
You can land on a great online live chat software if you're considering the following features:
Proactive Chat
A function where your chat operators start the conversation and get in touch with website visitors to provide immediate assistance. This is an effective method for raising client involvement and satisfaction. It might include a unique message in the form of an image or a little online live chat window.
Visitor Tracking
This acts as a thorough tracking system that gives you more information about the visitors' activities on your website. It provides details like how long a visitor stayed in the chat, the general activity of your agents, conversion monitoring, and transcript reports, among other things.
Chat Monitoring
You can monitor in-depth chats in real time with this tool and observe which of your agents are actively conversing. Having this control also improves the effectiveness and productivity of your agents.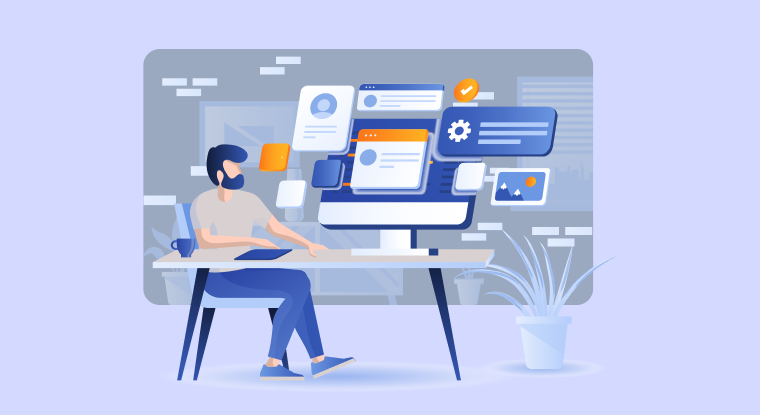 Canned Responses
By permitting prepared responses, you can hasten the response time of your representative. In its definition, the textual fragments that are commonly used in conversations are referred to in its definition. By saving and using them again, your agents can use them quickly in following chat sessions, saving you time.
Reports and Analytics
This functionality is crucial for tracking important information, including operator activity, chat history, conversion tracking, visitor information, and average conversation duration. These facts are crucial for identifying winning tactics and potential development areas.
Benefits of Using Online Live Chat Software
You might be asking, why online live chat? Out of all the digital marketing tools, it is crucial. Its primary use is as a tool for direct communication and client support. Direct communication with website visitors improves the customer experience, boosts consumer engagement, and, directly or indirectly, boosts your business's revenue.
Automates customer service.
Responds to queries outside of regular business hours.
Provides self-help tools to lessen the workload of team workers.
Allows you to contact leads without an email registration form.
Gives you the ability to make proactive direct contact.
Prolongs the time that a visitor spends on the site, and even converts them.
Provides real-time assistance, a focused strategy, and personalization increase user experience; consumer insights are gathered for ongoing development.
Best Online Live Chat Software Platforms
Here is a list of the top performing online live chat software for you to choose from:
NinjaChat
An online live chat app that allows you to engage directly with your customers. It quickly interacts with website visitors and offers services like answering queries, fixing problems, and engaging leads. You don't need any HTML or programming knowledge to create several agents and alter the appearance of your online live chat system.
Key features of NinjaChat includes; unlimited conversations with text, voice, video, and screen sharing. One can integrate built-in BotUp to help consumers whenever they need it. You can also integrate with well-known CRM software to nurture all the leads obtained from various methods.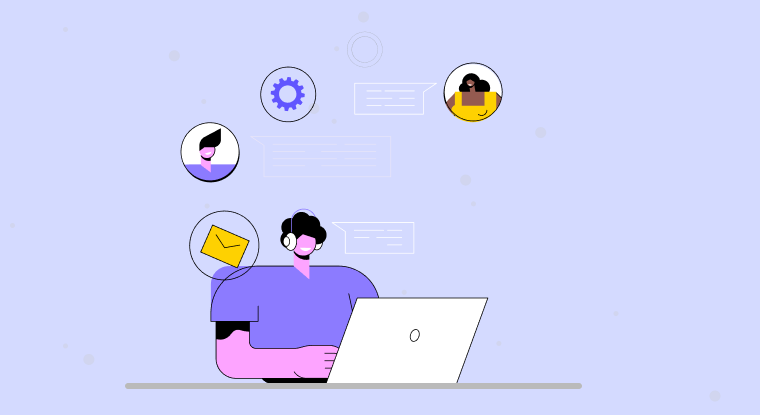 Sendinblue
A solid, dependable, and logical choice for live chat software. Because of Conversations' simple interface, businesses of all sizes may use it. The setup process is no more difficult than copying and pasting. The drag-and-drop editor is then used to quickly and easily construct chatbot flows.
Sendinblue Conversations enables you to manage messages from your company's Instagram and Facebook accounts in addition to a live chat tool from your website, combining all of your real-time consumer conversations under one roof.
Chatra
For websites and e-commerce companies, Chatra is a full-featured live chat application. For more efficient and quick customer support, it streamlines discussions from the most popular platforms, including messenger, email, and websites. With Chatra, you can automate engagement with prompted messages or engage website visitors in real-time while responding at your own pace. This reduces your workload and that of your support staff while still improving the customer experience.
The capability to target visitors on particular sites, such as product pages, where you can assist them in making decisions in real-time and increase conversion rates, is another fantastic tool.
LiveChat
It bills itself as a multichannel customer service platform. On top of its Internet chat window, it supports Facebook, SMS, email, WhatsApp, and Apple Business Chat. In addition, it integrates with a wide range of tools and e-commerce platforms.
This qualifies it for use by larger teams of sales representatives searching for online live chat software to assist numerous website visitors and clients.
LiveAgent
Another 360-degree customer service software is LiveAgent. It features a ticketing system, an integrated call center, a knowledge base builder, and a customer access portal, in addition, to live chat. These added features enable visitors and customers to look for self-service help options and track the progress of their support issues without having to contact a team member.
LiveAgent's web chat software supports several languages, configurable chat windows, and video chat. Additionally, you may define chat assignment criteria to ensure that the most qualified employee responds to client questions.
Another intriguing feature is the proactive conversation invitations. They are programmed to follow up with visitors on a certain page in real time by a chat agent. Once your agents are available to interact with another customer, LiveAgent leverages AI to initiate such proactive invites.
Zendesk
The same company that produces the sales CRM software Zendesk Sell also produces Zendesk, a live chat for customer service. A ticketing system, reporting, and an AI and automation focus make Zendesk's chat software ideal for growing businesses. With routing, communication tools, and knowledge management, it is designed for larger teams and enables the quickest response times.
Zendesk unifies interactions across voice, social media, websites, email, and messaging platforms in a single agent workspace. Additionally, all of those mediums offer chatbots like Answer Bot. For the bot to use in various client interactions, you can also develop multiple workflows.
Tidio
Combines live chat with chatbots for customer support. It is a perfect live chat software for small organizations because it is sales- and customer-focused. Popular systems like Shopify, Wix, and WordPress all have plugins available.
Email, Messenger, Instagram, and website chat are all connected via Tidio. You can also use it to gather emails for future correspondence. Support staff can reuse responses to frequently requested queries and save time by using the quick reply option. For creating chatbot workflows, there are additional automation templates and a drag-and-drop editor.
Conclusion
Start offering your clients the immediate communication they require, and watch your customer retention rates soar. Establish your live chat service, get a hold of your customers' concerns, and leverage the advanced features of live chat tools to become the go-to partner for your customers.
Visit 500apps today to check out NinjaChat, the best online live chat software for your business.
What Makes the Best Live Chat Software?
#1
Convert your visitors and provide real-time help from your website
#2
Chat with your customers through text, voice & video support
#3
Get 24/5 chatbot service and automate the frequently asked questions through BotUp
#4
Personalize chat theme to align with your website design
#5
Integrate NinjaChat with built-in helpdesk software, Support.cc
#6
Choose CRM software such as CRM.io to embed your chat activity
#7
Filter reports by date and agent to monitor agent performance
#8
Manage unlimited departments and get access to unlimited chats with no extra charges
#9
Unbelievable pricing - the lowest you will ever find
#10
Everything your business needs - 50 apps, 24/5 support and 99.95% uptime
Join the SaaS Revolution
All-in-One Suite of 50 apps

Unbelievable pricing - $14.99/user

24/5 Chat, Phone and Email Support