5 Reasons to Invest in a Customer Service Chat Software
Customer service chat software enables immediate customer support. The software is an instant messenger that allows customers to communicate in real time. It can answer customer inquiries promptly and helps increase website conversion rates.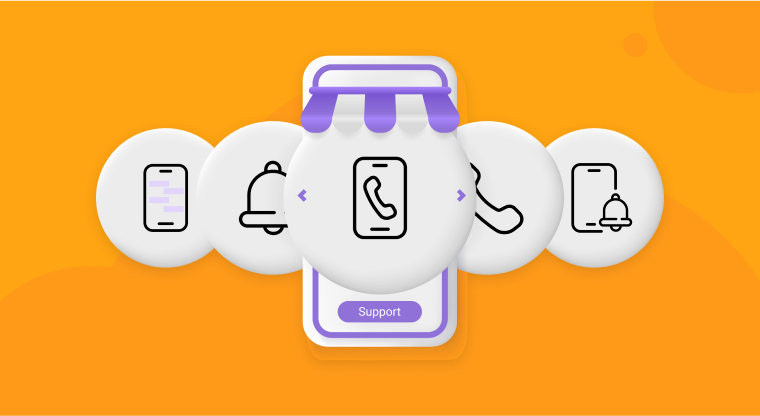 Introduction to Customer Service Chat Software
Live chat service is one of the best ways for business organizations to provide an enhanced customer experience. Reports suggest that 92% of customers get satisfied with the live chat feature instead of other communication channels. Businesses can use customer service chat software to initiate conversations with website visitors, support existing users, and interact with returning customers. The software is a contextual and continuous way to delight customers, drive more engagement, and retain customers for future deals.
Investing in a Customer Service Chat Software
Here's why you must invest in customer service chat software for a better future:
1. Increase Satisfaction Rates for Customers
Customer service is every business's backbone and plays a crucial role in building sustainable customer bases and allowing organizations to flourish. Customer service chat software's implementation has multiple benefits for customers. For instance, it provides a platform for customers to communicate in real time. For this reason, businesses consider live chat an excellent way to support and connect with customers.
Studies suggest that live chat can generate 73% customer satisfaction levels. Live chat software helps customers connect directly with agents and allows them to multitask within a short wait time. Customers do not have to wait hours to get answers to their queries and issues. Businesses can promptly provide solutions to customers that result in increased satisfaction.
The best part about customer service chat software is that it helps resolve customer queries quickly. The process leads to increased customer retention because they can have their questions answered on-spot via the software.
2. Ensure More Loyalty for Customers
Customers like to purchase products from businesses that value their time and concern. Business organizations that use customer service chat software can create an effortless customer experience and assure that they are committed to the customers. Software is one of the best ways businesses can communicate their commitment.
Live chat software tells customers whether a business is approachable and driven by customer needs. A customer-centric focus helps build loyalty for the business organization within a short period. The process makes customers feel secure in making decisions concerning the business leading to higher sales and conversion rates.
Customers expect efficient support in real time. This is where customer service chat software comes into play. Live chat support software provides a quick and seamless service to foster loyalty and retain customers who can stick with the business organization for a long time and trust its recommendations. Efficient customer retention results in businesses getting outsized revenue and increased sales.
Since customers can provide real-time feedback using the live chat software, they can expect better services and customer experiences from business organizations. The support teams can gather feedback and work on the improvement of services that makes customers feel they are heard and valued. The process leads to increased customer experience and increases loyalty toward the business.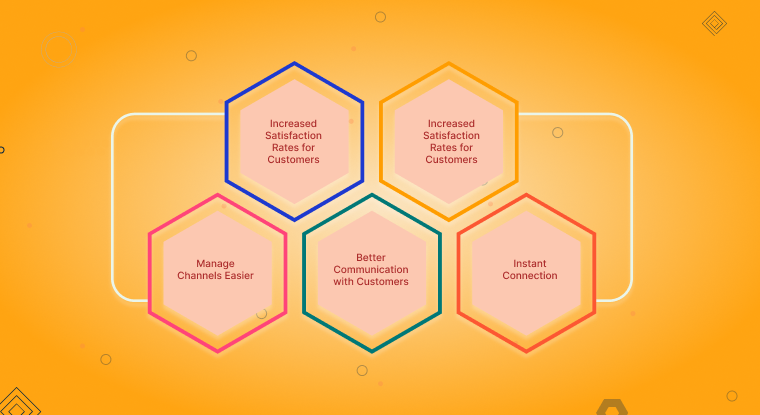 3. Manage Channels Easily
Quality customer service and feedback are fundamental for a business's long-term success. Customer service chat software helps websites provide good support to foster relationships that increase the customer base. Customers face the challenge of getting disconnected from support personnel who can answer questions precisely. Live chat software helps eliminate such issues and provides 24x7 support to customers. So, business organizations can manage their sales and marketing channels using the software and improve customer experiences.
Delayed responses get tiresome for customers who want immediate solutions to their problems and queries. Customer service chat software prevents customer frustration by addressing their issues in real time and providing quick solutions.
4. Maintain Better Communication with Customers
Customer service chat software lets customers get their questions answered instantly. So, the software gives customers a way to reach businesses because of their queries or problems. The process is better than sending emails to support teams and not knowing when to get the response. The immediacy of getting help enables businesses to ensure better communication with customers.
Web chat software is one of the best ways to connect with new customers and prospects and give them the confidence they need to use the products and services or spend money on websites. Live chat messaging offers an authentic way to display the support team's personalities to customers. The process helps businesses establish stronger customer relationships and turn them into loyal purchasers.
The best part about the live chat system is that it makes communication available for customers at all times, which proves to be beneficial for businesses. Organizations can expand their availability for a whole day, so the customers find no reason to complain about their questions and issues going unheard. The software also provides self-support options for customers to get help around the clock.
5. Establish Instant Connection
Businesses can enable instant messaging for customers using customer service chat software. The process allows real-time communication that enhances customer experiences. Instant connections allow daily personal conversations that enable purposeful collaborations between customers, service providers, and stakeholders. So, the software offers efficient communication that helps solve customer problems, optimize workflows, and complete projects on time.
Customers want immediate solutions for their issues, and the best way to resolve them in real time is through a customer service tool. The software enables instant connection between businesses and customers to ensure immediate solving of problems and increased customer satisfaction.
Summing It Up
Customer service chat software allows businesses to engage with customers and website visitors in real time. The software helps drive customer engagement by delighting and retaining customers through multiple means. Business organizations that want to build strong customer relationships must implement robust live chat software into their systems. NinjaChat by 500apps is an efficient live chat software that enables individuals and groups to engage in unlimited conversations from a single platform. The software provides the best customer support for website visitors by engaging them in real-time chats and turning them into leads. The best thing bout this application is that it has built-in tools that assist customers 24x7 and helps solve their issues and queries. To learn more, visit the 500apps website today!
What Makes the Best Live Chat Software?
#1
Convert your visitors and provide real-time help from your website
#2
Chat with your customers through text, voice & video support
#3
Get 24/5 chatbot service and automate the frequently asked questions through BotUp
#4
Personalize chat theme to align with your website design
#5
Integrate NinjaChat with built-in helpdesk software, Support.cc
#6
Choose CRM software such as CRM.io to embed your chat activity
#7
Filter reports by date and agent to monitor agent performance
#8
Manage unlimited departments and get access to unlimited chats with no extra charges
#9
Unbelievable pricing - the lowest you will ever find
#10
Everything your business needs - 50 apps, 24/5 support and 99.95% uptime
Join the SaaS Revolution
All-in-One Suite of 50 apps

Unbelievable pricing - $14.99/user

24/5 Chat, Phone and Email Support