How Live Support in Website Improves Customer Retention?
The article explains channels for live support and how to improve customer retention with live support in detail.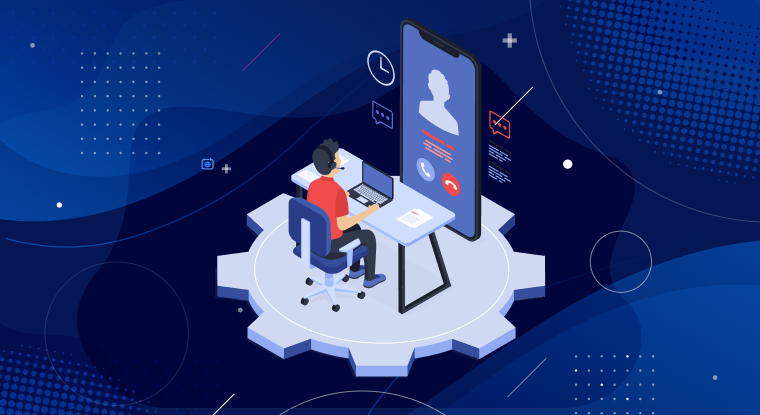 Live support is an aspect of customer service that is tailored to engage customer communications in real time.
In business, the golden rule is to have as many customers as possible and make as many purchases as possible. Purchases not only allow the business to recoup its capital and running costs, but also get the business profits and a good brand reputation.
Thus, customers and their patronage are the most coveted elements in business administration. Getting the customers to buy is one thing; getting them to continue buying, however, is another. That is where customer retention comes in.
Customer retention comprises the efforts and strategies of a company to maintain the patronage of a customer beyond the first purchase.
It constitutes agents and technology, as well as the strategies through which they are able to interact with customers. This in such a way as to guarantee satisfactory responses to inquiries and resolutions to complaints.
Live support is the most peculiar kind of customer support there is. Unlike other forms of customer support that involve customers accessing instructive materials such as articles or manuals, live chat software prioritizes a hands-on approach that involves interactive communication. You can also try PlayStory, a brand new interactive video creation tool that boosts engagement.
Channels for Live Support
From the definition and nature of live support, it is quite the rational inference that it can be carried out in a variety of ways. These include;
1. Calls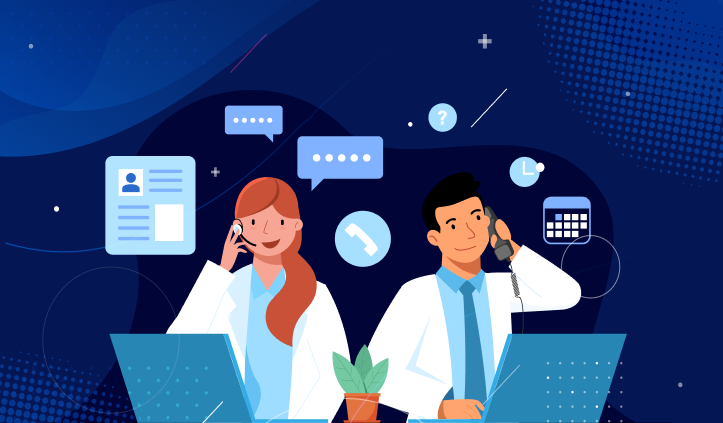 This is one of the most popular forms of live chat system. It involves the creation of a hotline for a business, which is usually made available to customers by being branded on the product, manual, advertisement boards, websites, etc. Thus, customers have access to it easily, and can place a call through immediately if they realize a problem or have an enquiry.
There are usually customer service agents manning these lines, though it may be initially answered by an automated system. Hotlines may be available only during working hours, or 24/7; and it may be toll-free or service charge-attracting.
2. Mail
This is perhaps the most widespread form of live support. With the evolution of the electronic mail, it has become incredibly easy for businesses to create emailing addresses or text lines through which they can communicate with customers.
These customers can send in their requests via the mailing information provided, and a response would be delivered through any designated media. While emails are usually free, text lines may attract service provider charges as applicable.
Enhance your Customer Support Experience with Live Chat Software Sign Up 14 Day Trial
3. Physical Care Centers
This is the traditional method of live support. It involves having to go to a physical office of the business to have complaints or enquiries get attended to by employees in person.
Considering the large-scale adoption of the commercial internet and how far businesses have reached in recent times, it is no longer a very popular method of live support. Regardless, it is still important as some issues are too technical to scale over long distances.
4. Social Media
Social media is a major driving force of the modern internet. Its power has been harnessed to fit into various fields, including business. In order to capitalize on the most active communities on the internet, businesses have become more active on social media, pushing their brands and engaging customers. Via this medium, customers can easily send in a report or complaint to the business' official social media handle, and have it get attended to.
5. Chatbot:
This is a live support medium steadily growing in popularity. This medium involves deploying a live support software on a business' website or application, and the software engages customers as a chatbot.
Customers can make requests or lodge complaints, and have it recorded and processed by the bot, all the while getting responses as and when due. The chatbot software process requests and complaints, gives the public a sense of security in the brand, gives answers to queries and information, and sends reports back to the employer.
The bot is just a tool to lift the burden on employees and be otherwise happy. They also report back or refer issues to the appropriate quarters to solve technical matters.
How to Improve Customer Retention with Live Support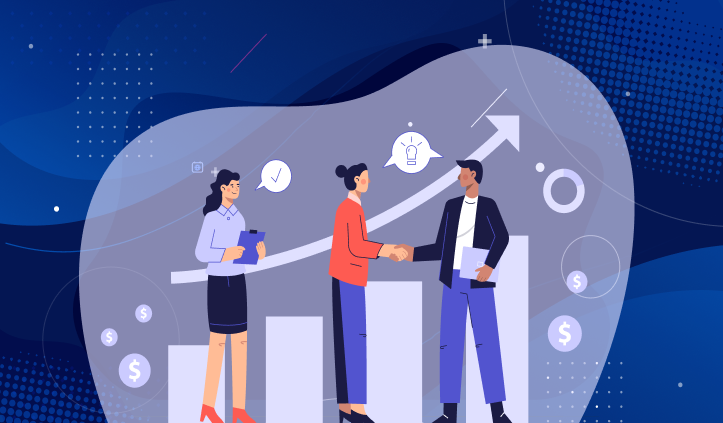 1. 24/7 Support
Live support allows businesses to offer customers the 24-hour support experience. When customers are able to access the business at any time of the day, it becomes easier to build trust; and trust translates to continued patronage.
Customers would logically prefer a business that offers accessibility, especially if it is the first time the customer would be patronizing the business. Until they can easily vouch for the credibility of the business, they would prefer to patronize the business if they can timely access them in case of an issue.
2. Premium Support Experience
For most customers, having to contact Support means they have encountered a problem or two with the service rendered. Thus, it is not usually a very pleasant experience. What would make it even worse is having to contact Support and not receiving a response in time.
However, immediate responses from live chats offer customers that sense of security, and they are sure their complaints have been well and truly registered. That sense of security will make them trust the brand more, and the business gains a returning customer.
3. Communications History
With live chats, businesses always have the data of a customer's details and history on one interface, allowing them to offer better support services. Having immediate access to a customer's data, as well as preceding issues, makes it very easy for Live Support agents to render help to customers.
And with such a robust database on the customer, it creates a good relationship. Personal relationships between employees and customers greatly improves the chances of the customer coming back, as well as informs product improvement decisions.
4. Reach Expansion
Live chat allows an expanded reach to customers due to their versatility and convenience. Live chats allow customers to get in contact with a business at any conducive time for them, rather than having to go out of their way to get Support.
This is particularly useful for customers in different areas and different parts of the world. In addition, it allows customers and Support agents alike to multitask, allowing Support to come off as a more open experience. This gives the business a competitive advantage, and customers would much rather return than opt for a business without the same levels of convenience.
NinjaChat
NinjaChat is the live chat software in the 500apps Suite. Already offering multimedia sharing and texting, NinjaChat takes it a step further with the BotUp feature that automates chatting with customers 24/7.
The software is highly compatible with several other applications users might want to integrate with, and it has a multi-channel support chat interface that allows multiple chats with customers. These features make NinjaChat unrivaled, and it comes at a token price of $14.99; a price which offers access to the vast array of SaaS tools in the 500apps Suite.
Conclusion
An eDigital Customer Service Benchmark survey revealed that 73% of customers had the highest satisfaction levels with businesses that utilized live-chat-support. In furtherance. Forrester revealed that consumers who use live support are 2.8 times more likely to convert to returning customers than customers that do not.
It is crystal clear that businesses that use live support have a competitive edge. And with support tools of the caliber of NinjaChat, that competitive advantage is going to translate to customer retention.
What Makes the Best Live Chat Software?
#1
Convert your visitors and provide real-time help from your website
#2
Chat with your customers through text, voice & video support
#3
Get 24/5 chatbot service and automate the frequently asked questions through BotUp
#4
Personalize chat theme to align with your website design
#5
Integrate NinjaChat with built-in helpdesk software, Support.cc
#6
Choose CRM software such as CRM.io to embed your chat activity
#7
Filter reports by date and agent to monitor agent performance
#8
Manage unlimited departments and get access to unlimited chats with no extra charges
#9
Unbelievable pricing - the lowest you will ever find
#10
Everything your business needs - 50 apps, 24/5 support and 99.95% uptime
Join the SaaS Revolution
All-in-One Suite of 50 apps

Unbelievable pricing - $14.99/user

24/5 Chat, Phone and Email Support