12 Reasons Why You Should Enable Live Chat Tool on Website
The blog explains what live chat on a website is and why live chat on website is important in detail.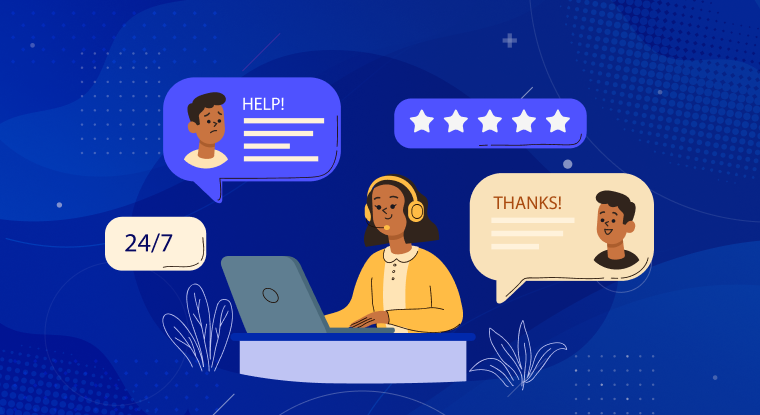 What is Live Chat Tool on a Website?
The live chat feature is an integral component of many websites on the internet. This tool's advantages go well beyond making it easier for customers to contact your customer care department. Live chat can not only enhance the customer service experience, but it can also increase the efficiency of your agents, allowing you to learn more about your consumers, and help you make better product decisions.
The live chat option allows customers to communicate with company representatives in a real-time, interactive environment, such as customer service and technical support staff. It is a communications solution for businesses using a pop-up chat window on a company's website. The live chat software helps the consumers to have a better experience by providing an easy option to ask questions or follow up on information they find on your website.
Online chat capabilities can begin without the user's involvement. For instance, the chat box may appear as a proactive way to engage with the consumer and start a conversation. Businesses increasingly incorporate live chat assistance into their Software as a Service (SaaS) infrastructure because they see it as a critical customer care component.
Analytic dashboards and tools are available, and they can track clients to see what they're looking at and how long they're spending on the various portions of the site. Using pre-prepared answers by Live Chat Algorithms could reduce the time to respond to client inquiries.
Why is Live Chat on Website Important?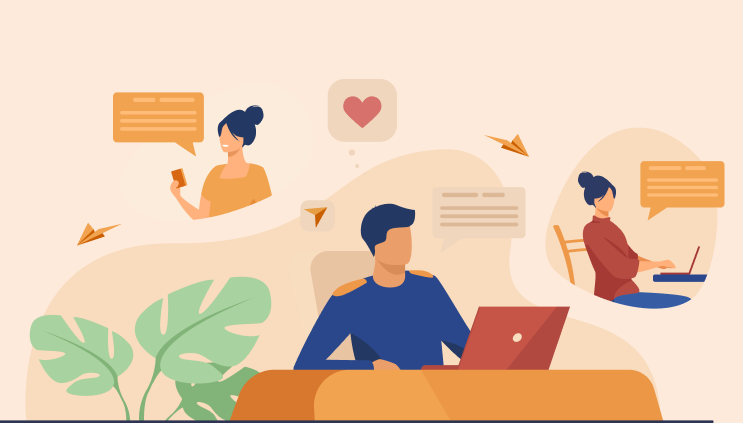 A live chat is important on the website due to the following reasons:
1. Reduce Expenditures
Every business incurs operational expenses. The live chat widget on your website can greet visitors and answer basic questions. A web-based agent can also address challenging questions. As a result, your company can engage more customers with fewer agents. Your business saves money on customer care representatives, training, and other administrative expenses.
2. Reward Through Self-Service
Customers should be able to go at their own pace when using a live-chat service instead of merely conversing with agents in real-time. Businesses can use chatbot software to go above and beyond traditional customer support functions. For clients to find quick and easy solutions to their difficulties, a modern live chat technology should integrate self-service products like chatbots, self-help manuals, tutorials, and support videos.
3. Ensure Comfortable and Well-known Feeling
Customers should be able to utilize your live chat product with no prior knowledge. To be successful, it must be able to give the same kind of everyday experience that consumers are used to having in their daily lives. Furthermore, it should be easy for customers to find the right team and the suitable topics to answer their questions at any given time.
Your support personnel should be able to see all interactions in one place, making it easier for them to prioritize responses and do their jobs more quickly. It's equally crucial for your agents to have a robust product interface to provide friendly and engaging discussions.
4. Offer Analysis and Reports
As a business-enabling tool, live chat software should be able to offer quantifiable analytics. Using this information, decision-makers should be able to better understand their live chat operations and see trends and anomalies that need to be addressed.
Customer satisfaction ratings and a visual representation of their processes should be made available to live chat teams so that they may evaluate their own performance in the future. In addition, data on real-time chat volume, conversation trends, and historical metrics should be available for business teams to learn from and optimize their performance using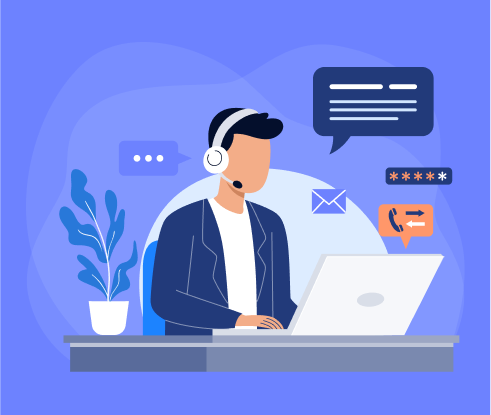 5. Work as a Teamwork
Live chat is an excellent method for your customers to get in touch with your company, but it should also be a means for your employees to work more efficiently and collaboratively. For example, it should be able to categorize tasks, prioritize threads, tag team members, attach private notes (visible only to the team), and much more.
6. Lead to a Quicker Resolution
Customers value prompt responses. In this fast-paced workplace, immediate service is desired. During peak hours or seasons, client service is challenging. For example, live chats respond within minutes, whereas emails require 24-48 hours, and most phone calls go unanswered.
7. Assist Customers
Calls queued up for traditional phone assistance are overwhelming during promotions or when there are service issues. In addition, having a dissatisfied customer base has been a problem for many organizations that can't afford to hire large crews. To help your clients quickly and relieve them from the embarrassment of having to wade through extensive IVR menus, you can use Live Chat.
8. Ensue User-Friendliness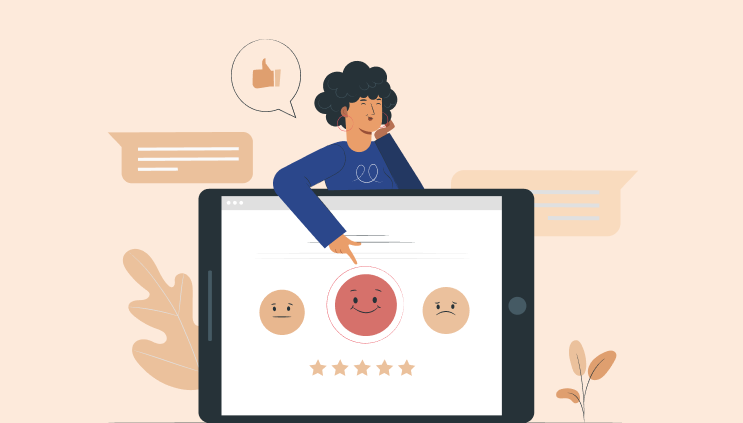 The majority of customers want to speak with a company at their convenience. The live chat software on your website can provide customer care around the clock. Even when no agent is available, the chatbot may answer simple queries and collect client information.
9. Boost Sales
Live chat permits 24-hour client assistance. By offering current information, chat services help clients to make quick judgments. A study indicated that 38% of internet purchasers utilized live chat. Additionally, 63% of users are more likely to revisit a website that has a live chat. Therefore, the live chat feature has the potential to increase your sales by over 240 %.
10. Collect Data without Error
Visitors should be greeted by a live chat widget that is both discrete and welcoming. By recording information and sending it automatically to your support team, live chat software should be able to do so.
A modern live chat platform can accomplish this by using triggered messaging, interactive chatbots, and in-app contextual ads. Your web chat software teams can conduct follow-up interactions with customers to close more deals and generate more revenue.
Increase your Customer Support Experience with Live Chat Software Sign Up 14 Day Trial
11. Lower Abandonment Rate
A Forrester study stated that 53% of participants would abandon their shopping carts if they could not find the appropriate answer.
In these cases, customers can obtain accurate, real-time product information from the chatbots on the live chat. In addition, you can instruct the chatbot or agent to direct site visitors back to their cart.
12. Boost Agent Efficiency
In traditional customer care, agents handle calls and emails. As a result, they squander time answering the same questions, which reduces their efficiency.
Live chat filters conversations and responds to repeated questions before transferring them to an agent. Only complicated questions are answered. Consumer information is captured via live chat software so that representatives can promptly resolve inquiries.
Summing It Up
According to an e-Digital Customer Service Benchmark survey, 73 percent of customers were most satisfied with firms that offered live chat help. Therefore, to ensure customer satisfaction and the resulting customer loyalty, you can invest in good live chat software.
500apps' NinjaChat is a live chat app that allows you to establish a comprehensive customer support environment by talking with your customers in real-time. The program provides all of the key elements of a great live chat, as well as unique features like a built-in BotUp to assist your clients 24/7.
What Makes the Best Live Chat Software?
#1
Convert your visitors and provide real-time help from your website
#2
Chat with your customers through text, voice & video support
#3
Get 24/5 chatbot service and automate the frequently asked questions through BotUp
#4
Personalize chat theme to align with your website design
#5
Integrate NinjaChat with built-in helpdesk software, Support.cc
#6
Choose CRM software such as CRM.io to embed your chat activity
#7
Filter reports by date and agent to monitor agent performance
#8
Manage unlimited departments and get access to unlimited chats with no extra charges
#9
Unbelievable pricing - the lowest you will ever find
#10
Everything your business needs - 50 apps, 24/5 support and 99.95% uptime
Join the SaaS Revolution
All-in-One Suite of 50 apps

Unbelievable pricing - $14.99/user

24/5 Chat, Phone and Email Support