How to Integrate Live Chat on your Website?
Adding live chat on your website is a straightforward process, and you don't have to be an IT guru to do this. However, before following these steps, the most important thing you should do is find the right tool for your business needs.
When a visitor lands on your website, high-quality engagement is what will keep them browsing for longer. Without this, your visitor might opt to check other websites whether they offer answers to what they might be looking for.
Unfortunately, this usually happens to live chat software that don't have live chats feature integrated on their platforms. So, to avoid losing your potential leads, it's important to know a thing or two about integrating the live chat feature on your site.
It should be noted that highly engaged customers can easily promote your brand, buy more from you, and even demonstrate some level of loyalty. Today, people enjoy the convenience of getting information at the touch of a button. They expect the same level of convenience when they visit your business website.
The last thing your clients need is to figure out how they will get answers to what they need. Your competitors can quickly answer their questions and even deliver the products they need to their doorstep. All this is possible thanks to the live chats that provide 24/7 support.
Allows You To Connect With Your Visitors Like Never Before Sign Up 14 Day Trial
Probably you're considering integrating this feature on your website, but you don't know where to start. This post will provide you with all the details you need to start using live chats on your site right away.
How to Add Live Chat on to your Website
Adding live chat on your website is a straightforward process, and you don't have to be an IT guru to do this. However, before following these steps, the most important thing you should do is find the right tool for your business needs. Ninjachat is one of the best platforms you can find online. With over 30,000 active users, this tool has helped most businesses stay on the game.
Here are the main steps that you should follow to install the live chat in your system.
1. Sign Up for Free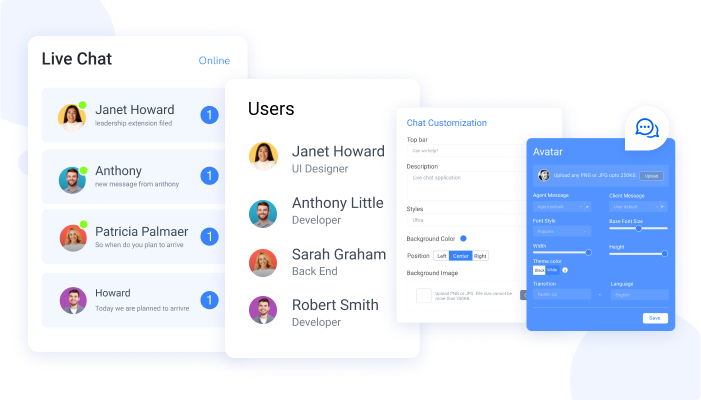 The first step is to sign up with the software vendor of your choice. Next, visit Ninjachat.com and sign up with your email address. Once this is done, you will be guided on what to do next and how to integrate live chat on your page.
2. Add your Preferred Widget
Once you've signed up, the next step is to customize your UI Theming. This simple process only requires you to choose a fancy name for your chat feature. You have the freedom of customizing your live chat widget depending on the page where you want it to appear. For instance, live chat installed on the contact page can differ from one on your home page. The greetings message can also vary.
3. Configure the Color
The next step is to configure the color of your choice. Preferably, this should match your brand's theme. But you can change the color as you want.
4. Set up your Welcome Message
Once you've decided on the color you will be using, the next thing is to create your welcome message. Your message should be engaging enough to lure customers and prospects into interacting with your agents.
5. Set up Chatbot Autoresponder
Another important step is to set up how the chatbot autoresponder will be responding to queries. You don't need to worry about this step because your software vendor will help automate the process for you.
6. Test the Live Chat Feature
After fully integrating the system into your website, you need to test whether it's working as desired. This step is done to confirm that the autoresponder is working as configured.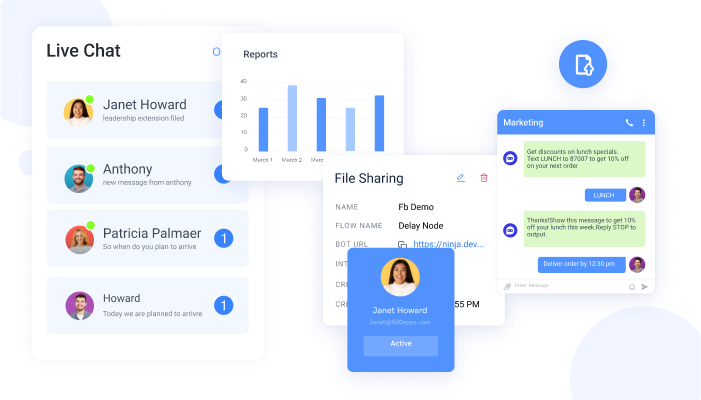 Why use Live Chat?
Live chats are an integral aspect of customer engagement. If you want to enhance how you interact with your prospects and customers, then using livechat is crucial. One of the main reasons to have this software installed on your website live chat is to deliver real-time support. We mentioned previously that customers are always after prompt responses. So, the tool will meet your clients' expectations.
Your business also needs to boost sales conversions. Livechat guarantees that your page visitors can be convinced to buy from you. Their relevant feedback will also help build customer loyalty in the long run.
How to Add Live Chat?
Just to remind you, adding livechat on your website requires that you find the right provider. The best tool in the market so far is Ninjachat. This software allows you to boost customer engagement with the help of its diverse features. Some enticing aspects of this tool include chat, custom theme, and chatbot software among others.
Conclusion
Integrating the livechat feature on your website is not as difficult as you thought. Once you identify the right vendor, you can proceed to install the tool on your website in minutes.