You are most likely reading this article because your business is having an issue converting your visitors into customers. While most people might be visiting your website, a few can be identified as quality leads. Experiencing such challenges can be frustrating. Fortunately, you can convert the browsers visiting your page and make them loyal clients.
In addition, research shows that live chat system can increase your business revenue by a great margin. Yes, you heard it right. Live chats are very important for any business website. This is the feature that you will find at the bottom corner of most websites. However, if you don't have one, this page will help you understand why you need a live chat feature installed on your website.
Live Chat Systems Should be on your Site. Here's Why:
Apart from increasing your business revenue, live chat systems can do a lot more. The following are some of the main benefits that will come your way when you choose an ideal live chat feature for your business website.
1. Transform Customer Experience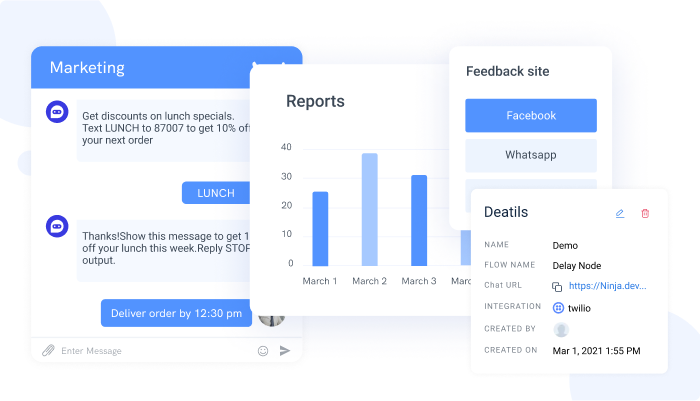 Improving the overall customer experience is the goal of any business. The internet has made it possible for businesses to compete on level ground. This means that small and large businesses can effectively compete for the same clients. Most companies have found that focusing on improving customer experience is a great effective marketing strategy that works.
Today, people have easy access to information. Therefore, customers know what they need and how to get the products/services they want. For businesses, they need to invest more in transforming their customer experience. You can do this with the help of live chat systems.
Your prospects can use the live chat feature to get more information about the products/services you offer. Similarly, the feature also helps them to compare products you offer. Then, when faced with certain challenges, they can quickly contact your support team to get the much-needed assistance they are after.
2. Faster Resolution
Customers are always looking for convenience. When your clients use your products or services, they expect their issues to be resolved upon request. But the reality is that providing customer service all round the clock is not possible.
A company cannot hire employees to work 24/7. This would be costly and unrealistic. This is where live chat systems come in handy. These systems use machine learning, and they automate the process of listening to your prospects and customers. Through such automation, the manual tasks of answering customer queries and helping them out where possible are effectively resolved.
3. Shortcuts
Conventional phone support systems were indeed frustrating. You had to wait in line for more than 10 minutes before getting the help you wanted. This has changed with the introduction of the internet and live chat systems features which can be installed on your business website. Your customers will quickly hang up when they have to waste their time hearing your promotional messages as they wait for the next available agent.
Live chat transforms this because it speeds up the process. Having online chat systems provides your prospects and customers with prompt feedback. The technical support is excellent because your clients don't have to go through long wait lines to get help. What's more, further assistance can be offered depending on what your customers are searching for.
Allows You To Connect With Your Visitors Like Never Before Sign Up 14 Day Trial
This builds trust and confidence among your clients. They develop the feeling that you are a reliable brand and they should recommend you to their friends and family.
4. Customer Acquisition and Onboarding
As previously noted, live chat systems provide businesses with a perfect way of interacting with their potential clients. Answering their questions promptly helps prospects feel like they can try your product. This helps boost your overall conversion rate.
5. Save Money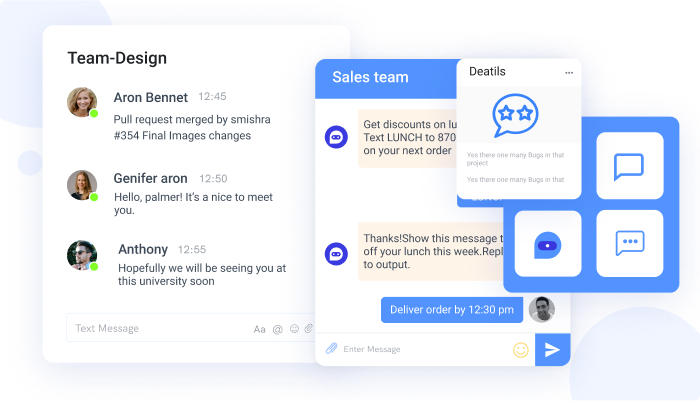 Using the live chat feature will also save your business money. Well, it does this by increasing your company's efficiency. The few chat agents you have can handle several live chats simultaneously. This saves you from hiring many agents to communicate with your website visitors. For instance, an intelligent live chat tool like NinjaChat offers you a wide array of chat options and utilization.
Compared to traditional call centers, live chats are also worth your time and money. Making calls over the conventional wired network is costly compared to interacting with your clients using live chats. You should also note that online chat systems can be installed in minutes. Plus, many integrations can be made to ensure that your new system works simultaneously with other applications you already have installed.
6. Competitive Advantage
Customers are well aware that if they can't use your products, your rival companies will offer them just what they need. Therefore, if your website can't provide your visitors with what they want, be sure they will rely on other websites. This makes it vital to have a live chat feature installed on your website. You want your clients to find the answers they are looking for right away instead of opening new tabs to search for alternative products or services.
7. Informative Reports
Reliable chat software like the one we mentioned above (NinjaChat) provides you with regular reports featuring your customers' activity. You also get to know more about how your agents interact with your clients. With this information, you can determine areas that need improving to help boost sales in your business.
For example, when you notice some of your agents are not performing well in making conversions, you can provide additional training or guidance. Similarly, you can track customer queries and know exactly what your customers want. Filling this void is a great way of winning your customers over, thereby increasing your sales leads.
Which Live Chat System to Use?
NinjaChat.com is one of the best chat platforms you can install on your website. It doesn't matter whether you are running a personal website or a business. With the all-in-one NinjaChat software, you can transform your customer support experience. Your visitors will feel the difference since you can use features that increase customer retention like UI Theming, and so much more.
The good thing about this software is that it supports multiple channels, and you can use voice, text, or video depending on how you want to make conversions. Furthermore, all these features are provided at an amazing offer. With just $14.99, you can install NinjaChat live chat software on your website.
Do your best to enhance your customer service by installing a live chat systems feature on your website. Of course, your competitors are already doing it. You may have noticed this feature in most of the websites you access these days. So, it's a trend that will significantly transform how you interact with your customers.