What is Live Chat App?
Customers can communicate with businesses in real time using Live Chat App, a messaging app. Web analytics capabilities, online customer service software, and online chat help desk software businesses can help your business increase customer satisfaction rates and sales.
Once the code is saved on your website, the chat widget appears and customers can start using it. Visitors to the site must remain in the chat box to communicate with the customer service representative, and the conversation can be deleted once the box is closed.
It can be used by potential customers to help them make a decision to buy or by current customers who need support for the product they are buying. For sellers, the live-chat-service is integrated into the organization's Customer Relationship Management (CRM) system, where the live representative looks at users details and stores the transcript of the Customer-to-Customer Experience (CX) protocol.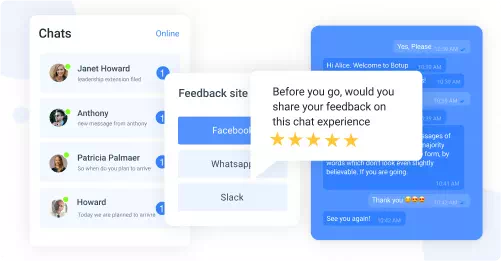 The list goes on and on, but the most important thing is that live chat app is one of the best things that companies can implement to deliver world-class real-time customer service. Live chat software can help your business improve customer service and improve the user experience of your website.
Companies such as large banks, small e-commerce companies and mail order companies use live chat software to serve their customers better and improve response times.
This Ultimate Guide to Live Chat App will help you learn how live chat can benefit your business and your customers with relevant use cases and best practices. Let's discuss how online chats can help your business increase sales and customer satisfaction rates.
How can Live Chat App helps to Attract more Customers?
Live chat is defined as a medium that allows your business to connect with website visitors and customers through online sales and support messages. Chat tools can be used to initiate discussions with first-time web visitors, returning customers and existing users. They can help attract more customers, improve the response time of website visitors and generate more revenue.
Live-chat-support speeds up the process by enabling the natural conversational style of qualified support staff to ask the right questions at the right time and alert the customer to what he or she needs. With real-time convenience for the customer, live chat helps connect with support agents who have negligible waiting times compared to reactive channels such as email or telephone support.
The right live-chat-support app allows you to combine real-time support with self-service options such as email and contact points allowing for many different support experiences depending on the customer's preferences and skills of the support team.
Allows You To Connect With Your Visitors Like Never Before Sign Up 14 Day Trial
Combine your live chat platform with other features such as automation and bots and you can provide customers with instant answers to their questions with an important context to their use cases and deliver complex messages to the right team. Choose livechat software that offers cross-channel features such as mobile readiness and integration with top marketing and customer support software.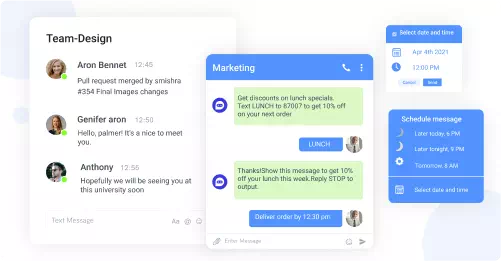 Live chats should not be the only method of communicating with your customers, but they can become an important channel to support your customers by providing product advice, collecting customer feedback, and generating revenue for the company.
Improved the website experience can help both customers and businesses benefit: customers who use live chat on a website are three times more likely to make a purchase, which can have a positive impact on your bottom line. Live chat app is a messaging channel through which existing and potential customers can talk to your business through your website or app in real time.
Live support combines real-time chat sessions with the ability to share links, gather information and save full transcripts for later references, making it ideal as an online service tool for customers in need of immediate assistance. Live chat software is software that enables your business to connect with customers directly on your website via real-time messaging.
Live Chat is a messaging app that allows customers to communicate in real time with businesses. Online customer software, online chat help desk software and web analytics capabilities. Businesses can use a single point of contact to manage software-driven customer service or online sales activities delivered through multi-channel support.
With the right use of Live Chat Tools, businesses can deliver an efficient and enjoyable experience to their customers throughout the customer lifecycle - from the first time a visitor lands on your website to dealing with customer support issues when a customer logs in.
Live chat systems such as Live Chat and other icebergs are just the interface of an entire customer relationship management system that delivers automated messages, emails, educational articles, customer team management and overall ensures a smooth process for customers throughout service.
Real-time convenience for customers means phone people suck, and while we're used to texting, live chat means more people can chat with you at once. The ability to handle multiple chats at once means you only need a small team to handle customer service requests, which reduces support costs. Tools like Smithai and Tawkto offer chat agents at lower prices than it would cost your business to bring a trained customer service representative on board.
Conclusion
Instead of talking to a representative on the phone or a visitor to a website, live interaction with an agent is like a chat box in your browser. Using live chat software embedded on a company's website, customers can send questions in the same small window to a person or an AI bot that answers them.
You can measure the performance of live support with important metrics such as FRT (Fast Resolution Time), ART (Average Resolution Time) and FCR (First Contact Resolution) to achieve a high level of customer satisfaction.