Why Live Chat App is Needed for Website?
Live chat app is a conversation platform that enables your company to interact with site visitors in real - time basis. Live chat software, often known as consumer communication software, is the software that enables live chat.
For many customers, the online chat is more convenient and less stressful than talking to a stranger on the phone. Live Chat is an ideal online support tool because it combines real-time interaction with the ability to provide customers with immediate assistance.
Customer service chat software is characterized by the handling of simple questions that can be solved quickly. Companies such as big banks, small e-commerce companies and mail order companies use live chat software to better serve their customers and improve response times.
Live chat software allows you to have a real-time chat with your customers while they are on your site.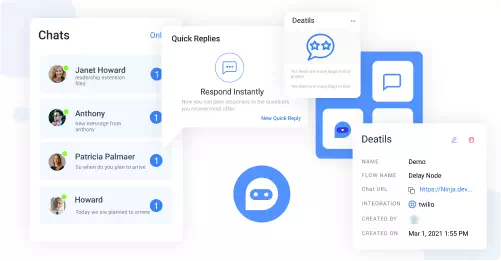 Online businesses can use live chat software to provide immediate customer care and support to website visitors. You can enhance website engagement in real time and ensure that no assistance inquiry goes ignored by using software.
Live chat software allows human employees to talk directly to customers, but also allows companies to create chatbot to answer common customer questions and queries.
Importance of Live Chat App for Website:
Live chat app offers a personalized customer experience, better brand interactions, a competitive edge, and a way to feel your customers' pulse. Implementing a web chat software for your business can be used by your marketing, sales, and customer support teams and be beneficial across your customer's journey.
1. Customer Convenience in Real-time :
The value of a real-time conversation with a customer is something you should not overlook.
According to Forrester Research, 44 percent of online shoppers consider having questions addressed by a live agent when making an online purchase to be one of the most significant things a website can provide.
2. Live Chat App helps you Save Money.
It boosts productivity by allowing live chat agents to handle many chats at once. As a result, you won't need to hire any additional agents. NinjaChat, for example, is an intelligent live chat platform that gives you a lot of options for chat distribution and use.
3. A Competitive Edge
It's never been more crucial to stand out from the crowd than it is now.
The number of company competitors is enormous and growing every day.
Rather than having clients abandon their websites for a competitor, several eCommerce companies have included live support to their help desk software to deliver real-time solutions.
Allows You To Connect With Your Visitors Like Never Before Sign Up 14 Day Trial
4. Increased Conversions and Sales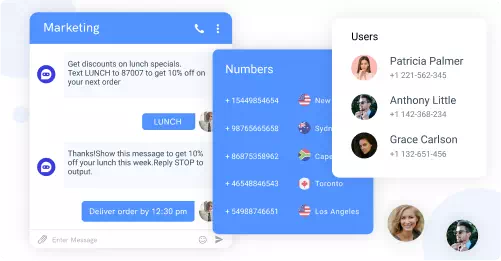 The key to increasing conversions (with live chat) is having appropriately trained employees. Provide customers with detailed information about your products so that they can make recommendations for additional purchases. Provide them with discount vouchers that they can provide to consumers who are still on the fence about making a purchase.
5. Customer Relationships that Last a Long Time
Customers who have been satisfied for a long time are statistically less likely to switch. They're also less price-sensitive, which is a plus.
Customers who feel cared for, according to experts, are less bothered about the price they spend.
Conclusion
Customers require a live chat feature on a website to get easy and effective answers to those questions. To solve customer's issues faster, provide better support, and communicate with customers, support teams require live chat app.
Live chat is extremely beneficial for online businesses in terms of capturing visitor history, lowering bounce rates, and reducing shopping cart abandonment. Similarly, B2B organisations may utilise live chat software to run campaigns based on user behaviour, install interactive chatbots to communicate with customers, and provide proactive assistance."