Why Live Chat Transcript is Important to Customer Services?
Live chat transcript shortens the process by allowing your agent to connect with the existing customers to ask the right questions at the right time.
You'll see a rise in overall satisfaction. According to experts, 82% of clients were satisfied with their live chat experience, compared to only 61% of email users and a concerning 44% of phone users.
It is an online communication tool that you and your company can use to support existing customers, increase customer satisfaction, and increase customer loyalty. Positive words and phrases, for example, can be utilised in live chat scripts and customer care phrase templates to make clients happy. Customer loyalty, satisfaction, and migration can all be improved by including such magic words in a live chat script.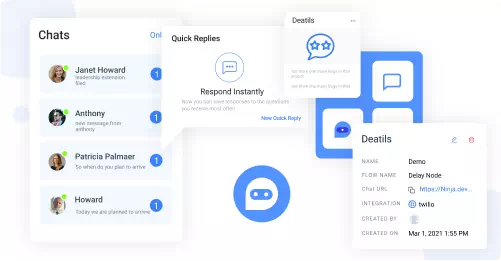 Live Chat is real-time customer service that provides quick troubleshooting so you can multitask and support multiple customers at the same time. If there is downtime in the chat, such as when a customer enters or looks up their order number, you can use it to help other buyers. The chat not only answers on-site but also informs the customer about any delays so that he does not feel neglected.
It's best to admit when you've made a mistake and get in touch with the consumer as quickly as possible. If your customers have complete faith in your business, don't ask them for sensitive information like their credit card numbers.One of the benefits of using the chat is that you may let your customers know if you require additional information. Expanding additional forms of media outside of conversation is a wonderful method to do this. Don't worry if you don't have any precise information the customer is looking for.
The right live chat-support software allows you to combine real-time chat-support with self-service options such as email and contact points. It also allows for many different support experiences depending on the customer's preferences and the skills of the support team. While you may be tempted to adopt one form or another in the battle between live chat and phone, the clear winner is the multi-channel support strategy, which is your best option to provide excellent, personalized support for your customers.
Live chat-support provides your customer service team with valuable information. Live chat-support speeds up the process by enabling a natural conversation style, where a qualified support representative can ask the right questions at the right time and guide the customer to where they need to be. Live chats on your website are great, and the live chat integration with a Messenger app allows you to start a conversation with a new customer without them visiting your website.
Allows You To Connect With Your Visitors Like Never Before Sign Up 14 Day Trial Your customers can chat with their favorite apps and support to provide an omnichannel experience. A wide range of communication options tailored to customer requests will boost your customer support game and keep your customers coming back. One of the most valuable channels is the continuous increase in customer satisfaction, the promotion of sales growth, and the provision of excellent support.
Use customer service scripts to regain trust and encourage humility in your customer service team members. Positive phrases for customer service can be used in direct chat conversations so that the right representative can provide the right information without having to wait a long time. Practice live chat scripts and customer service phrases to have a role and a way to script and test the script how well it sounds from a customer's point of view. Responding positively to customer queries can be difficult, but it is one of the basic skills of a customer service chat operator.
Importance of Chat Transcript:
Chat transcript give you access to the voice and the words that the customers use to express their concerns, which you can then use to connect with them. If your company receives queries about these capabilities and their applications, for example, you may leverage an existing chat transcript to respond quickly and resolve the customer's request within minutes. live chat software allows you to give chat records of client chats, saving you and your clients a lot of time and effort. After a live chat, conversation logs can be exported and emailed to clients for follow-up questions.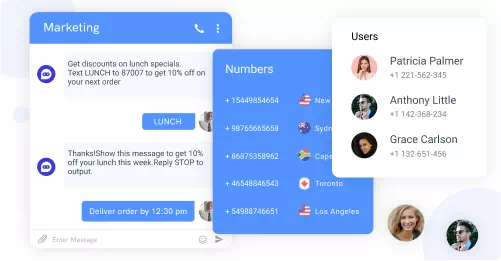 More than half (55%) of chat requests do not offer a chat transcript of the conversation. This can be used by emailing the customer a copy of the chat conversation. The chat log in the customer's e-mail inbox allows him to revisit the conversation at any time.
Displaying a transcription option during the call reassures the consumer because he knows he is recording the call right away. However, it clutters the chat window, and if the customer asks a transcript in the middle of the conversation, the agent can cancel the call. Customers prefer chat logs delivered to them by email over tools like NinjaChat, which keep the discussion history so visitors can go back and examine earlier messages.
Conclusion
In Chat Transcript, the full Chat History is saved as live chat app due to the ease of use, so if your sales person wants to better understand client needs, he may access the chat history and make a better pricing offer. When the chat is finished, you can ask your consumer to leave a review of their chat experience. Once the chat has ended, evaluate whether it served its purpose and how you can use it to leave a lasting impression on your customer.