The customer support team can utilise the transcript to learn how to ask questions and train other members of the support team to increase productivity. You give clients a means to contact you right when they have a query or a problem they can't address.
Live Chat Support breaks interactions down into smaller segments and allows support agents to guide customers through the process by asking the right questions in the right order. For example, if your business receives questions about features and uses cases, you can use an existing chat conversation to provide an immediate response and resolve customer requests within minutes.
Live Chat Support speeds up the process by enabling the natural conversation style of a qualified support agent to ask the right questions at the right time and provide the customer with what they need.
With customer service app in combination with real-time conversations and the ability to share links, gather information, and save full transcript for later references, it is an ideal service tool for customers who need immediate help.
The right live-chat-support software allows you to combine chat in real-time with self-service options and email contact points, allowing for many different support experiences depending on the customer's preferences and the capabilities of the support team.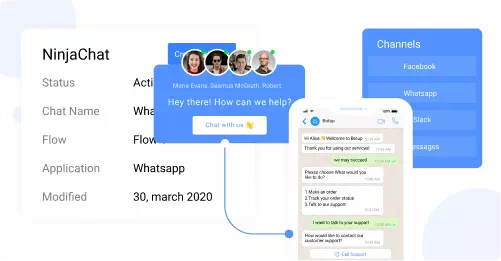 Businesses can use live-support to create a better customer experience by engaging in real-time conversations. With live chats, agents can nudge customers into a purchase or answer a question that prevents them from clicking on something they can do on the phone.
Tools such as chat transcription and surveys are useful to provide outstanding customer support via live chat. Lets discussion in details how transcripts is important for customer support.
Another advantage of chat logs is that they serve as proof of the conversation to the customer and provide them with security. The entire chat history is stored for live chats in addition to ease of use. If your sales representative wants to better understand customer's needs, he can access the chat history to make a better price offer.
Allows You To Connect With Your Visitors Like Never Before Sign Up 14 Day Trial Another obvious advantage is that chat logs ensure that the customer has easy access to the details provided by the agent during the exchange.
Customers who do not want their conversation history can simply ignore the search for a transcript button and end the chat. Some tools, such as NinjaChat, keep a conversation log so visitors can come back and check previous messages, but some customers prefer chat logs sent to them by email.
The optimal response time for online chat interactions should be less than a minute and customers should leave your site if they wait more than 2 minutes for a response.
On the phone, agents can only talk to one customer at a time, but when they chat, they can make multiple calls at the same time, which can affect a customer's level of service. Whether you have an in-house team of live chat agents or opt for outsourcing, the above scripts have proven to be very effective when it comes to making a good impression on your customers.
As with preparing good food, you need recipes, but you also need well-structured customer support transcript to provide first-class customer support. Creating customer chat scripts are phrases that convey certain situations that your support team needs to come up with to respond quickly, maintain tone and language and provide a consistent brand experience.
You can also use these scripts to train new live chat agents and test them live to ensure that your customers have the best customer experience. Practice live chat scripts for customer support phrases while you're in the role, so the scripts can be tested to see how good they sound from a customer's perspective.
For example, affirmative words and phrases are used in customer support live chat scripts and phrase templates to make the customer happy. Positive phrases for customer support can be used in direct chat conversations so that the right representative can provide the right information without having to wait a long time.
Some chat services allow you to customize your chat window by adding profile information about your agent.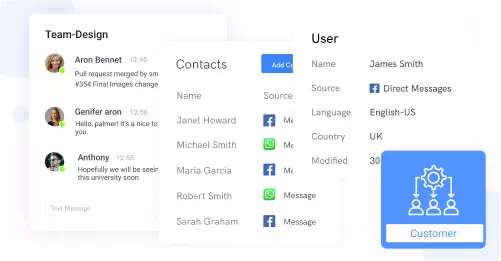 If ensuring high-quality customer support is important to your business, you should consider monitoring the interactions of chat agents with customers. You want satisfied customers who are not only satisfied with your company's service but also with the friendliness and courtesy of the agents with whom they chat.
If you have a serious approach to customer support and the way we provide the support you don't want your chat-support line to go unattended or miss live chats.
Live chat on the phone enables a closer connection between agent and customer and allows customers to explain problems, ask questions and get immediate answers.
Due to the high volume and low tolerance for waiting times, the live chat software enables agents to support multiple customers at the same time, which is great for service departments handling a high volume of simple support requests.
Conclusion
Your customer can refer to specific details or instructions provided by the support staff at any time, which decreases the number of queries from the same user and improves efficiency.
Users are more likely to offer you with their email address if you have transcripts. This opens the door to email marketing, customized audiences, and other possibilities.