How can Chat Transcripts Improve Customer Service?
Use live chat software to increase the performance of your customer support teams. The complete conversation history is stored in the live chat, so if you're working on a transaction and your sales person wants to better understand demands, look up the call history and make a better pricing offer.
The gold mines of customer support are live chat transcripts. You have important customer insight at your fingertips, allowing you to make well-informed business decisions. Chats alert you to potential blind spots and holes that you may fill with knowledge, development, or services.
Consistency of Brand Experience:
Pre-defined scripts can help deliver a consistent brand message and experience when providing live chat support software to website visitors and customers. Whether you have a live chat team in-house or opt to outsource the scripts as mentioned above, scripts have proven effective at making a good impression on your customers.
The benefits of providing chat transcripts to your users can turn into marketing opportunities that can have a significant impact on both your customers and your revenue. Allows You To Connect With Your Visitors Like Never Before Sign Up 14 Day Trial
Since we are all aware of the power of first impressions, excellent customer support phrases can be used in Chat transcriptions.
For example, affirmative words and phrases used in live chat scripts are customer service phrases that make customers happy. By using such magic words in chat scripts, you can improve customer loyalty, increase customer satisfaction, and reduce customer migration.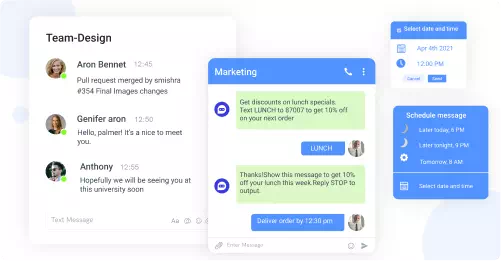 Positive words for customer service can be used to steer the chat conversation so that the right representative provides the right information without waiting for a long time. This can be done in the form of a copy of the call to the customer by e-mail. The chat agent enters the conversation, ready to answer the customer's concerns.
With NinjaChat, you can send a transcript of the customer conversation history, saving you and the customer a lot of time and energy. You can receive the chat log from your own email address and offer it to the customer if they need it.
For example, if your business receives questions about a feature or use case, you can use an existing chat log to provide an immediate response that resolves the customer request within minutes. Chat transcripts also give access to customers'vocabularies - the words they use to express their concerns - which you can then use to connect with them.
To improve the performance of your customer service teams, you need a chat tool that connects them to your visitors in real time. Companies that use live chats for support create better customer experiences by engaging in real-time conversations.
Due to your ease of use, the entire chat history is stored in the live chat, so if you work a deal through the pipeline and your sales representative wants to understand needs better he can access the call history and make a better price offer.
The form provides an e-mail copy of the call for future use and can be followed up with the customer for feedback, which can improve not only the chat experience but also the overall customer experience.
Never underestimate the importance of live chats for customer support, with 44% of online customers saying that replies from the platform are one of the most relevant features of a website. When support teams use existing chat logs to gain knowledge and ask questions, they can train other support team members to improve their productivity.
While telephone agents talk to one customer at a time, agent chat agents process multiple calls simultaneously, which affects service levels and customer experience.
A good chat agent can have 4-6 simultaneous conversations, making customers believe they are getting undivided attention. Your chat agent will not only help customers with problems but also transfer the conversation to someone who knows the answers and can research them.
Practice transcript and customer service phrases If you have a role, there are ways to script and test how good the script sounds from a customer's perspective. If you have a serious approach to customer service and the way we support our services, you don't want to have your chat line go unattended or missed live chats.
The optimal response time for live chat interactions should be less than a minute and customers should leave your site if they wait for more than 2 minutes for a response.
Live chat informs your customers about availability times so they know if they will receive an answer during the weekend or business hours. Your users can review their customer service chat logs in their email at any time.
Tools such as NinjaChat store the history of conversations so that visitors can come back and check previous messages, but some customers prefer transcript to e-mail.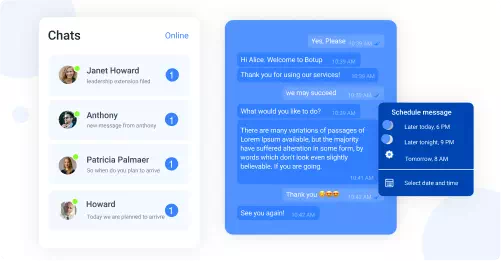 Of course, live chat software is one of the best-known channels for customer service and sales across a wide range of businesses and industries of all sizes. Using the statistics of over 1,000 sites that use chat to serve their customers, today we are proud to announce the results of our new Live Chat Support Study.
Let's take a look at some key live chat statistics and research to see how you can use them in this study to improve the quality of the customer experience.
Conclusion
Live chat logs are copies of conversations between agents and customers that provide valuable records of the details of an interaction.
It's the small details, like the correct live chat etiquette, that make the difference between good customer service and a great customer experience.
If visitors to your site ask too many questions about basic things they consider self-explanatory and then leave without helping from your chat agent their shopping cart, it will be difficult for your customer service team to coach them in this way.
The alarm is audible and visible and can be used to interrupt a busy chat agent to let him know a customer is waiting for a response.